Loganair (LM/LOG) has officially started three new jet routes from Edinburgh Airport (EDI/EGPH) have officially got underway this with departures to Bergen & Stavanger in Norway and as of today, Guernsey.
The direct services are all operated by Loganair Embraer 135 regional jets offering quick flight times and comfort to all three destinations. Flight times to Stavanger and Bergen are 1 hour 10 mins and 1 hour 20 mins respectively and Guernsey within reach in just over 1 hour 30 mins.
Stavanger operates 4 times per week on Mondays, Wednesdays, Fridays and Sundays and Bergen, Norway's second largest city, operates three per week on Tuesday, Thursday and Saturday.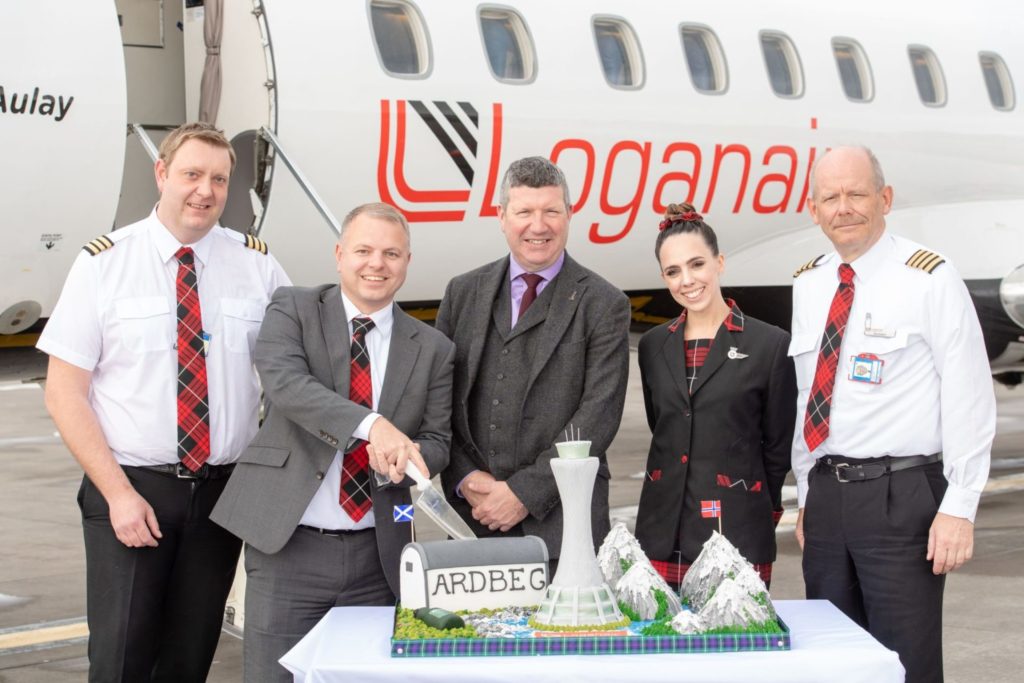 Guernsey in the Channel Islands is a seasonal route and operates weekly on Saturdays. Guernsey is famous for its stunning beaches but it also boasts Neolithic history, military installations and a warm sunny climates.
It offers an extremely convenient holiday destination that packed full of charming accommodation, delicious Mediterranean-style restaurants and family activities
Jonathan Hinkles, Loganair's Managing Director said: "Loganair is very pleased to be able offer more choice to visitors from Norway, and this month marks further expansion by the airline within Europe.
"Tickets for the Norwegian services are proving to be very popular with business and leisure customers, with bookings already exceeding expectations for the first month of operation.
"Meanwhile, our seasonal services to Guernsey from Edinburgh and Glasgow are proving popular with holidaymakers this summer, so much so that we've also added extra mid-week flights later in the season. This is to allow for shorter breaks and also for those living in Guernsey a chance to come and visit the world's largest arts festival – the superb Edinburgh Festival Fringe."
Gordon Dewar, Chief Executive of Edinburgh Airport said: "It's great to see Loganair continuing to expand and grow its destination choice from Edinburgh, bringing more choice for our passengers.
"The Norwegian destinations of Bergen and Stavanger offer a fantastic opportunity to take in some magnificent scenery and see the famous Fjords first hand, but they also serve as important business connections for Scottish firms, while Guernsey's beaches and sunshine will be yet another holiday option for families.
"We look forward to working with Loganair to expand choice where we can and provide even more connectivity from Scotland's busiest airport."
The new routes bring the number of destinations available from Edinburgh with Loganair to 12.