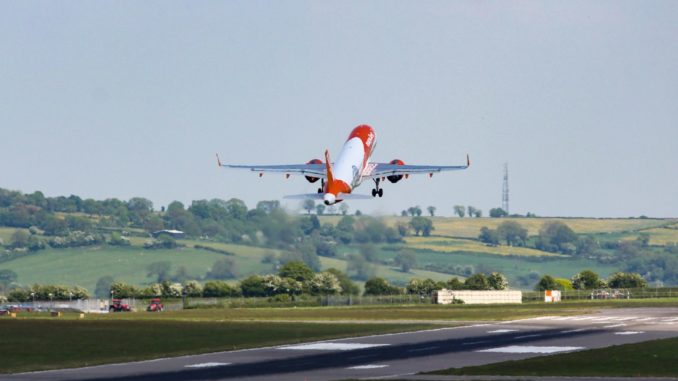 Hundreds of flights from the UK have been cancelled as a result of yet another strike by French Air Traffic Controllers.
The strike, the latest in run of disputes than seem to have been going since Louis Bleriot fist flew across the channel, have caused cancellations from most UK & Irish airlines including British Airways, Easyjet and Ryanair
Flights to and from France are affected and many more flights have been delayed as a result of having to fly around french airspace.
The latest walkout will last 35 hours and comes as the summer season gets underway properly.
In a statement Easyjet said "Due to a national strike in France on Thursday 9 May which will affect public services including Air Traffic Controllers in France, Easyjet is expecting disruption to its flying programme.
"This will affect flights to and from France as well as flights flying over French airspace which may be significantly impacted during this period.
"Like other airlines flying to and from France, Easyjet is required to cancel a proportion of its French programme and, we are also expecting other flights to experience delays.
Passengers whose flights are cancelled as a result of French industrial action are not likely to be entitled to compensation under EU261 as the situation is outside the airlines control. Although most airlines will try to accommodate passengers on alternative services or provide a refund.
Your airline should also provide assistance if you are at the airport.
Consumer rights specialist Which? says "If your flight is delayed because of a strike, your airline has an obligation to offer you assistance if the delay is expected to go beyond a certain point.
"Assistance can include food and drink and overnight accommodation, if required.
"Unlike delays for other reasons, airlines are not obligated to offer compensation following a strike because strikes are usually considered to be 'extraordinary circumstances'."
British Airways has said "We are doing our best to reduce the levels of disruption and we are offering flexible customer options. We will be using larger aircraft, wherever we can, to help customers from cancelled flights get to where they need to be.
"We are advising customers to keep checking on ba.com for the latest information about their flights."