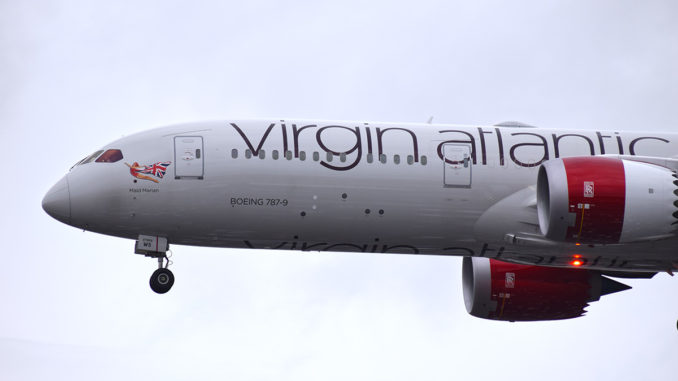 Virgin Atlantic has begun a sale & leaseback program for two of its Boeing 787-9 Dreamliners in order to free up around £70m in cash.
The deal will see Griffin Global Asset Management, together with Bain Capital, purchase the two aircraft under an agreement that will see the aircraft lease back to the airline long-term.
Sale and Leaseback is a common way for airlines to free up cash and has also been used by Easyjet and British Airways during the COVID-19 panedemic.
In a statement, the airline said: "Virgin Atlantic completed the privately funded, solvent recapitalisation of the airline to ensure that we continue to provide essential connectivity and competition to customers in the UK and beyond," adding "We continue to explore financing opportunities to strengthen our balance sheet, as already provided for in the recapitalisation. This financing opportunity, regarding two of our 787s, allows us to pay down debt and improve our cash position going into 2021."
Bain Capital recently completed an acquisition of Australian carrier Virgin Australia pulling out of administration in a deal worth AUD$3.5bn.