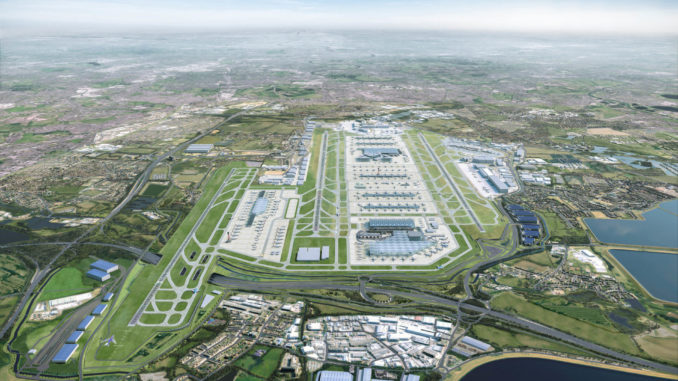 Campaigners including Friends of the Earth Ltd and Plan B Earth have had their appeal victory against Heathrow Airports 3rd Runway overturned by the UK's highest court.
The move paves the way for Heathrow Airport to formally obtain permission to build the 3rd Runway at the UK's largest airport.
Friends of the Earth Ltd and other groups initially won their appeal in the High Court on the grounds that the UK Government had failed to take account of its own climate commitments when it approved the 3rd Runway.
The case was then referred for appeal at the Supreme Court where the groups tried to get it dismissed, however, the Supreme Court unanimously decided to overturn the decision from the High Court.
A spokesperson for Heathrow Airport said: "This is the right result for the country, which will allow Global Britain to become a reality.  Only by expanding the UK's hub airport can we connect all of Britain to all of the growing markets of the world, helping to create hundreds of thousands of jobs in every nation and region of our country.  Demand for aviation will recover from Covid, and the additional capacity at an expanded Heathrow will allow Britain as a sovereign nation to compete for trade and win against our rivals in France and Germany.
"Heathrow has already committed to net zero and this ruling recognises the robust planning process that will require us to prove expansion is compliant with the UK's climate change obligations, including the Paris Climate Agreement before construction can begin.  The Government has made decarbonising aviation a central part of its green growth agenda, through wider use of Sustainable Aviation Fuel as well as new technology.  As passenger numbers recover, our immediate focus will be to continue to ensure their safety and to maintain our service levels while we consult with investors, government, airline customers and regulators on our next steps."
Protestors from paid protest group Extinction Rebellion responded by throwing paint at the Supreme Court building after the ruling.
<blockquote class="twitter-tweet"><p lang="en" dir="ltr">Protestor throws paint on Supreme Court after activists lose legal battle to stop third runway at <a href="https://twitter.com/hashtag/Heathrow?src=hash&amp;ref_src=twsrc%5Etfw">#Heathrow</a> <a href="https://twitter.com/hashtag/C4News?src=hash&amp;ref_src=twsrc%5Etfw">#C4News</a> <a href="https://t.co/evr2nXlOwF">pic.twitter.com/evr2nXlOwF</a></p>&mdash; Nanette van der Laan (@NanettevdLaan) <a href="https://twitter.com/NanettevdLaan/status/1339155128511770626?ref_src=twsrc%5Etfw">December 16, 2020</a></blockquote> <script async src="https://platform.twitter.com/widgets.js" charset="utf-8"></script>