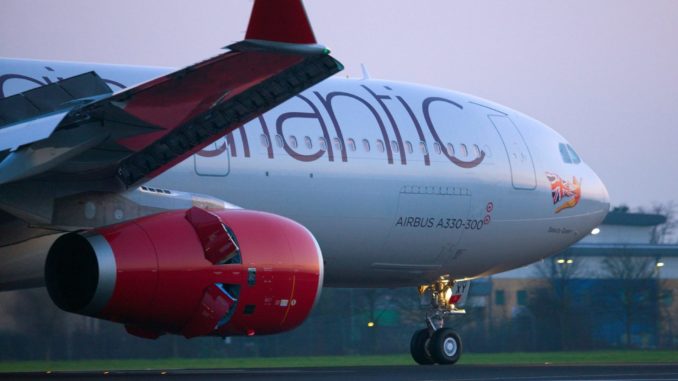 Virgin Atlantic (VS/VIR) has released details of its planned flying programme for Summer 2021 with a total of 31 routes planned.
The majority of the flights (24) will operate from London Heathrow (LHR/EGLL) while the rest will operate from Belfast (BFS/EGAA), Glasgow (GLA/EGPF) and Manchester (MAN/EGCC).
As previously announced, Virgin Atlantic will no longer operate from London Gatwick (LGW/EGKK).
In a statement Virgin Atlantic CCO Juha Jarvinen said: "As the COVID-19 crisis stabilises and demand gradually returns, we are looking forward to welcoming our customers back and flying them safely to their favourite destinations"
"We have taken the opportunity to pause, reflect and reshape our 2021 flying programme looking at efficiencies in our fleet and connectivity across our network, to ensure it is fit for the future, flying to the destinations we know our customers love to fly."
Virgin Atlantic Summer 2021 Routes from Heathrow
Antigua
Atlanta
Barbados
Boston
Delhi
Grenada
Havana
Hong Kong
Johannesburg
Lagos
Las Vegas
Los Angeles
Miami
Montego Bay
Mumbai
New York (JFK)
Orlando
San Francisco
Seattle
Shanghai
Tel Aviv
Tobago
Washington
Virgin Atlantic Summer 2021 Routes from Manchester
Atlanata
Barbados
New York (JFK)
Orlando
Virgin Atlantic Summer 2021 Routes from Glasgow
Virgin Atlantic Summer 2021 Routes from Belfast
Virgin Atlantic has also retired its Boeing 747 fleet so the flights will all be operated by Boeing 787 Dreamliner, Airbus A330 and Airbus A350 aircraft.