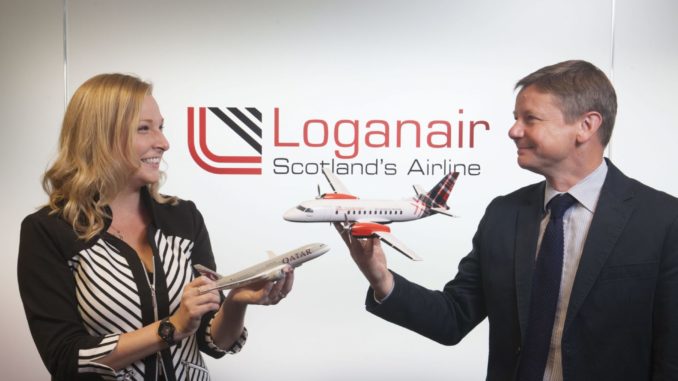 Scotland's regional airline Loganair (LM/LOG) has signed a partnership deal with the Qatar Airways (QR/QTR) which gives its passengers access to the Qatar Airways network via Edinburgh (EDI/EGPH).
The deal will enable passengers to connect to hundreds of long-haul destinations on the Qatar Airways network by booking through Loganair either online or via a travel agent.
Known as an interline agreement, the deal will see passenger baggage checked through to Qatar Airways flights at Edinburgh and Manchester as well as giving them the opportunity to save an Air Passenger Duty charge which could be £78 as they don't have to book two separately chargeable flights.
Passengers who have their connecting flights disrupted or missed also get added protection with interline as the flights are booked together on one ticket.
Kay Ryan, Loganair's commercial director said: "We are pleased that Qatar Airways has chosen to work with Loganair. This is an exciting deal with one of the biggest names in international air travel."
Qatar Airways has a reputation for reliabbility and luxury and is one of the few airlines to have acheived a 5 Star rating from Skytrax.
Qatar Airways Group Chief Executive, His Excellency Mr. Akbar Al Baker said: "As our only gateway to the beautiful country of Scotland, Edinburgh is a significant part of the Qatar Airways UK network.
"We are delighted to partner with Loganair to provide greater ease and peace of mind to passengers travelling through Edinburgh Airport on to long-haul destinations."
The move is the latest in Loganair's "Better Connected" programme, which aims to provide the Scottish airline's key destinations with a wide range of links both for local community travelling worldwide – but just as importantly to also enable incoming visitors, whether for tourism or business, to enjoy ease of booking and ease of access."