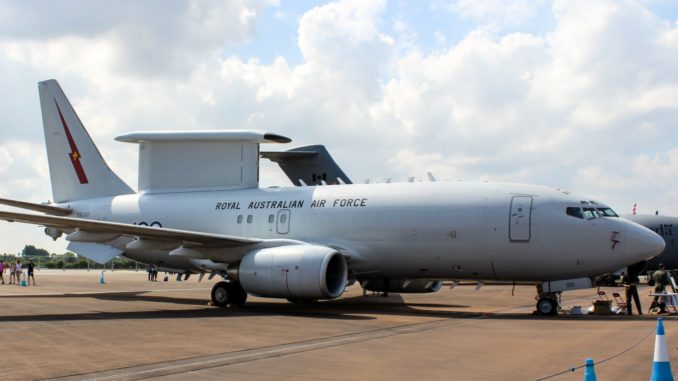 Swedish aviation and defence company Saab has sent a stinging letter to the Defence Select Committee complaining about the Ministry of Defence (MOD) after it entered talks with US rival Boeing over the future Airborne Early Warning (AEW) platform for the UK.
The contract to replace the ageing Boeing E3-D Sentry AWACS aircraft is believed to be a done deal with the UK all but signed on the dotted line for the Boeing 737 based E7 Wedgetail aircraft but Saab have now complained the MOD did not put the contract out to tender before going into talks with Boeing.
Saab is offering its alternative Erieye ER system which it says would be mounted on an Airbus A330, a type already in service with the Royal Air Force.
In the letter Saab complained that they, in anticipation of a competition for the contract, hosted a number of visits by UK officials to their Gothenburg, Sweden facility.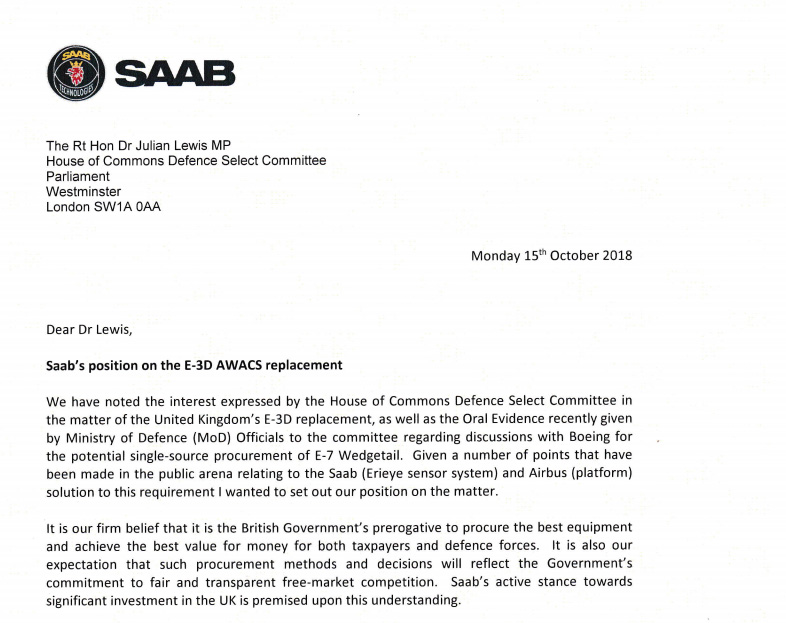 The letter says that after gaining approval from the Swedish Government to supply the classified data about the system to the UK, the UK then declined to take delivery of the data making it hard to believe the Erieye ER system had been ruled out after being analysed.
Saab go on to say that they note that the MOD considers the A330 & Erieye ER combination "high risk" but Saab says its research shows that the combination offers the lowest risk of any platforms in the running.
The letters author, Andrew Walton, Head of Saab UK, went on to say "If unstated political reasons exist for a non-competitive approach to replacing the AWACS then we would be grateful if this could be indicated to us and we will cease marketing in the UK" adding "Notwithstanding any unknown political factors, we are concerned by the lack of competition and the lack of dialogue and response from the MOD."
Such letters as this, especially publicly known, are extremely rare. It is clearly designed to show lack of competition in the way MOD decided on the AWACS replacement and hints at political motivation of the decision.
It is however, unlikely to change any minds at the MOD.