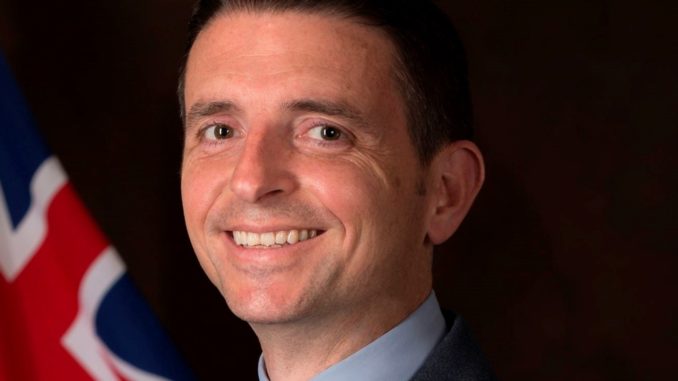 Air Commodore Paul Godfrey has been announced as the inaugural commander of the newly formed UK Space Command.
According to the RAF, Space Command brings together three functions under a single 2-Star military commander: space operations, space workforce generation and space capability.
Based at RAF High Wycombe, Space Command will be a Joint Command, staffed from all three Services of the Armed Forces, the Civil Service and key members of the commercial sector.
Air Cdre Godfrey, who was previously Station Commander at RAF Lossiemouth, will also receive a promotion to Air Vice-Marshal.
Speaking to UK Aviation News, Godfrey's former colleagues at the Moray station wished him luck in his new role: "#TeamLossie are delighted that newly promoted AVM Godfrey OBE will take up post as the inaugural commander of the UK's Space Command and he joins a long list of previous Station Commanders who have gone on to hold key and strategic roles later in their careers.
"Congratulations from all of us Sir!"
Space Command, which will operate closely with Strategic Command and the Space Directorate from its HQ in South East England, will likely work closely with Scottish RAF bases. Particularly in Shetland, where Lockheed Martin is currently developing a Space Centre with capabilities to launch satellites.
According to Prime Minister Boris Johnson, RAF Space Command will be capable of launching its first rocket as early as next year, most likely from Scotland.
Last year the PM said: "We will invest another £1.5 billion in military research and development, designed to master the new technologies of warfare. We will establish a new centre dedicated to artificial intelligence, and a new RAF space command, launching British satellites and our first rocket from Scotland in 2022."
The 2018 National Security Capability Review (NSCR) highlighted the importance of space and cybersecurity from the perspective of the MoD, both of which were mentioned in the £16.5bn increase in defence spending announced by the government last November.
Though welcomed by defence chiefs, the major increase in spending has been criticised by many, particularly in light of the billions of pounds being cut from the UK's foreign aid budget.
Speaking of his appointment, Air Commodore Paul Godfrey, said: "I am incredibly honoured to be selected to lead the new joint Space Command. Having just returned from a role embedded with the United States military, where I was privileged to be able to plan and direct air and space power in support of coalition operations, I have seen first-hand how critical the Space domain is and how it underpins not only military operations, but broader every day activities.
"As it becomes ever more congested and contested, it is critical that the UK is integrated in its approach to Space and the formation of this Command will provide a key focal point for this complex operating environment."