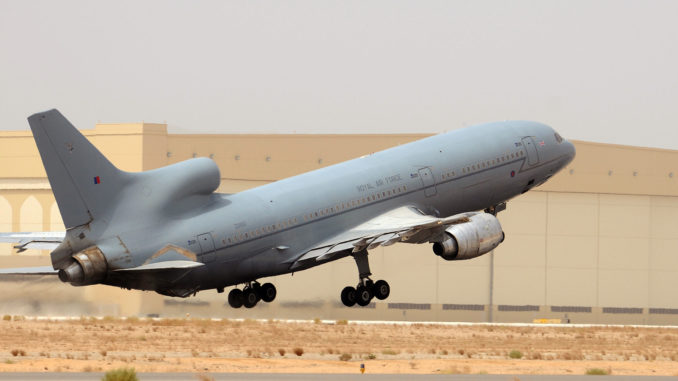 US Company Tempus Applied Solutions has agreed a deal to purchase six ex-RAF Lockheed L1011 Tristar KC1's & K1s
The ex-RAF tankers, which are currently located at Bruntingthorpe, are 3 x KC1s ex ZD948, 950, 951 and 953 and 2 x K1s ex ZE704 & 905.
Four of these aircraft (KC1) are specifically configured for air-to-air refuelling (AAR) operations and the remaining two (K1) are configured for passenger and cargo operations only.
Tempus Applied Solutions has agreed a share deal for the purchase of the aircraft which is will see the seller get $3.5m (US) (6,730,769  shares at $0.52) for the purchase and a further $150,000 for the storage before they take delivery.
As a civilian contractor, Tempus will use the aircraft to provide urgent Air to Air refuelling capabilities to US and NATO customers.
Tempus CEO Scott Terry said: "We are delighted that the aircraft inspections and records reviews were consistent with our expectations thus allowing us to complete this very important transaction. We can now focus our attention on military customers in the USA and NATO that have urgent requirements for air-to-air refuelling services." Terry added, "Now that the deal is closed, our potential customers can better understand our commitment to the aerial refuelling mission."
The aircraft have been provisionally subscribed the registrations N304CS, N405CS, N309CS, N705CS, N507CS and N703CS.