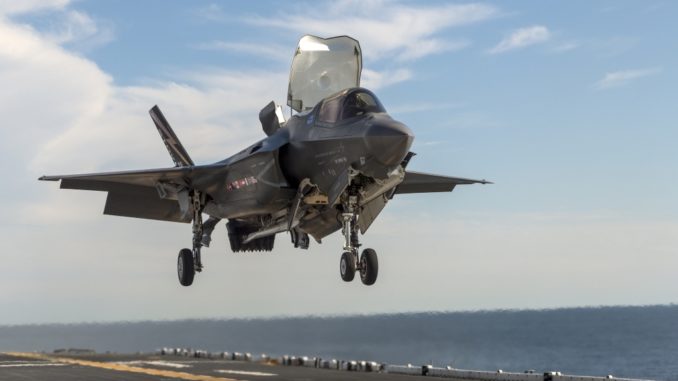 A British F35B has crashed into the Mediterranean sea after its pilot was forced to eject from the aircraft. The pilot was safely rescued from the sea.
No other aircraft or hostile action is believed to have caused the crash of the aircraft after taking off from the British aircraft carrier, HMS Queen Elizabeth.
An urgent investigation will now take place to find the cause of the crash and whether it is an issue with the aircraft that could affect other F35s which cost around £100m each.
Confirming the incident, A Ministry of Defence spokesperson said: "A British F35 pilot from HMS Queen Elizabeth ejected during routine flying operations in the Mediterranean this morning.
"The pilot has been safely returned to the ship and an investigation has begun, so it would be inappropriate to comment further at this time."
F35B Hovering at RAF Fairford
<div class="videoWrapper">
<iframe width="560" height="315" src="https://www.youtube.com/embed/Yc7HYyrD_NY" title="YouTube video player" frameborder="0" allow="accelerometer; autoplay; clipboard-write; encrypted-media; gyroscope; picture-in-picture" allowfullscreen></iframe>
</div>