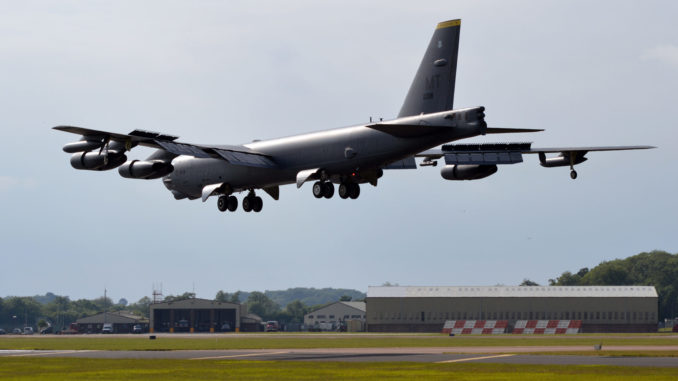 US Air Force heavy bombers are back in the UK for a training operation that is designed to reassure NATO members in the wake of growing Russian aggression.
The deployment of Six Boeing B-52H Stratofortress aircraft to RAF Fairford in Gloucestershire began last week and is expected to last for several weeks.
In what is the largest deployment of the B52 Bomber to Europe since 2003 the crews will be conducting training missions to regions including
Norwegian Sea, the Baltic Sea & Estonia and the Mediterranean Sea & Greece during what is being called 'Bomber Task Force 2019'.
Along with the bombers, a deployment of around 200 support personnel have temporarily moved into the Gloucestershire base.
The Boeing B-52H Stratofortress is the latest variant of a bomber that was introduced in the height of the cold war was the backbone of US Air Forces Strategic Air Command.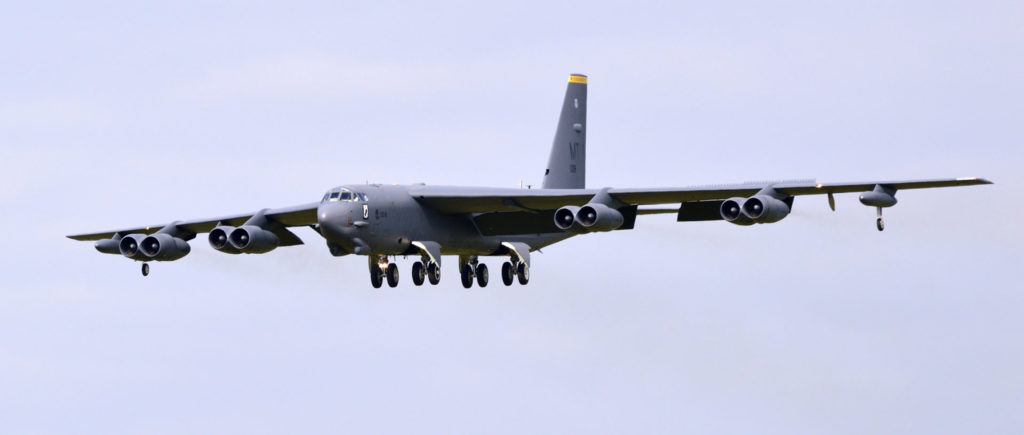 It is capable of delivering conventional and nuclear weapons.
The aircraft at RAF Fairford have been deployed from the 2nd Bomb Wing aircraft from Barksdale Air Force Base in Louisiana.
Speaking about the deployment Director of Operations for the 340th Weapons Squadron, Lieutenant Colonel Esposito said: "Our bomber crews will exercise their readiness and efficiency, our maintenance crews will generate and prepare the the aircraft that our crews need to operate, our support team will provide security, communications, logistics, feeding, accountability and other essential services. We'll also train with our allies and partners to tangibly demonstrate our commitment to security and stability."
The regular deployment of strategic bombers to the U.K also helps to keep RAF Fairford active as U.S. Air Forces in Europe's (USAFE) forward operating location for bombers.
It is also due to become home to RC135 Rivet Joint aircraft in 2023.