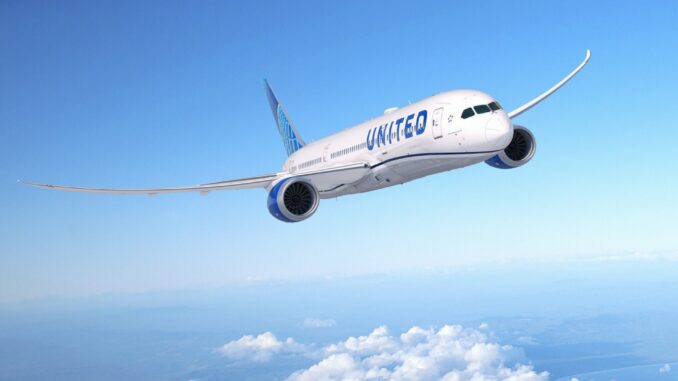 US carrier United Airlines has placed an order for 50 additiinal Boeing 787 airliners with the Seattle-based airframer.
The deal will see the airline become the worlds largest operator of the 787 Dreamliner as it brings the total ordered by the airline to 150.
The order is for the mid-size Boeing 787-9 variant which seats up to 296 passengers and has a range of 7,565nm.
"We're building a bright future at United, and this order takes our already successful United Next plan into the next decade and beyond," said Scott Kirby, United CEO. "Our planning and focus on the long term have helped us surge past other airlines that stood still. I'm convinced our strategy is the right one as we continue to add new, larger aircraft to take full advantage of our growing flying opportunities both internationally and domestically."
United Airlines is also the first airline to operate all three variants if the 787 Dreamliner, the 787-8, 787-9 and the 787-10.
"United's unprecedented commitment to the 787 Dreamliner family is a testament to the market-leading operating economics and reliability of Boeing's widebody jets," said Stan Deal, president and CEO of Boeing Commercial Airplanes. "With the 787, United will enjoy all the synergies of operating one of the largest, most efficient fleets in the skies."