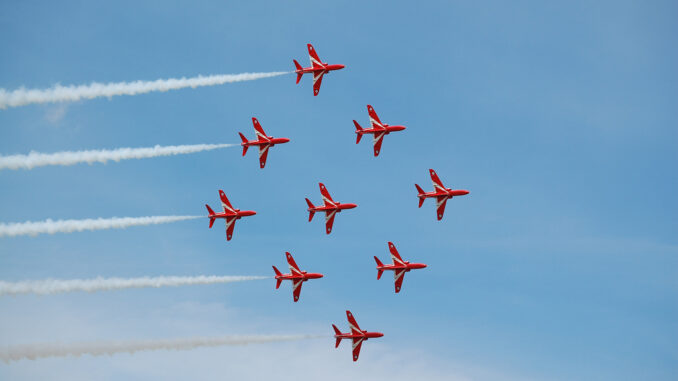 Squadron Leader Jon Bond has been announced as the new leader of the Royal Air Force Aerobatic Team (RAFAT) The Red Arrows, known as Red One, for the team's 60th display season.
2024 will see the team return to its familiar nine-ship formation heralding the return of the Diamond Nine formation not seen since 2021.
This will be Sqn Ldr Bond's second term with the Red Arrows having previously flown as Synchro-leader in the 2020/21 seasons.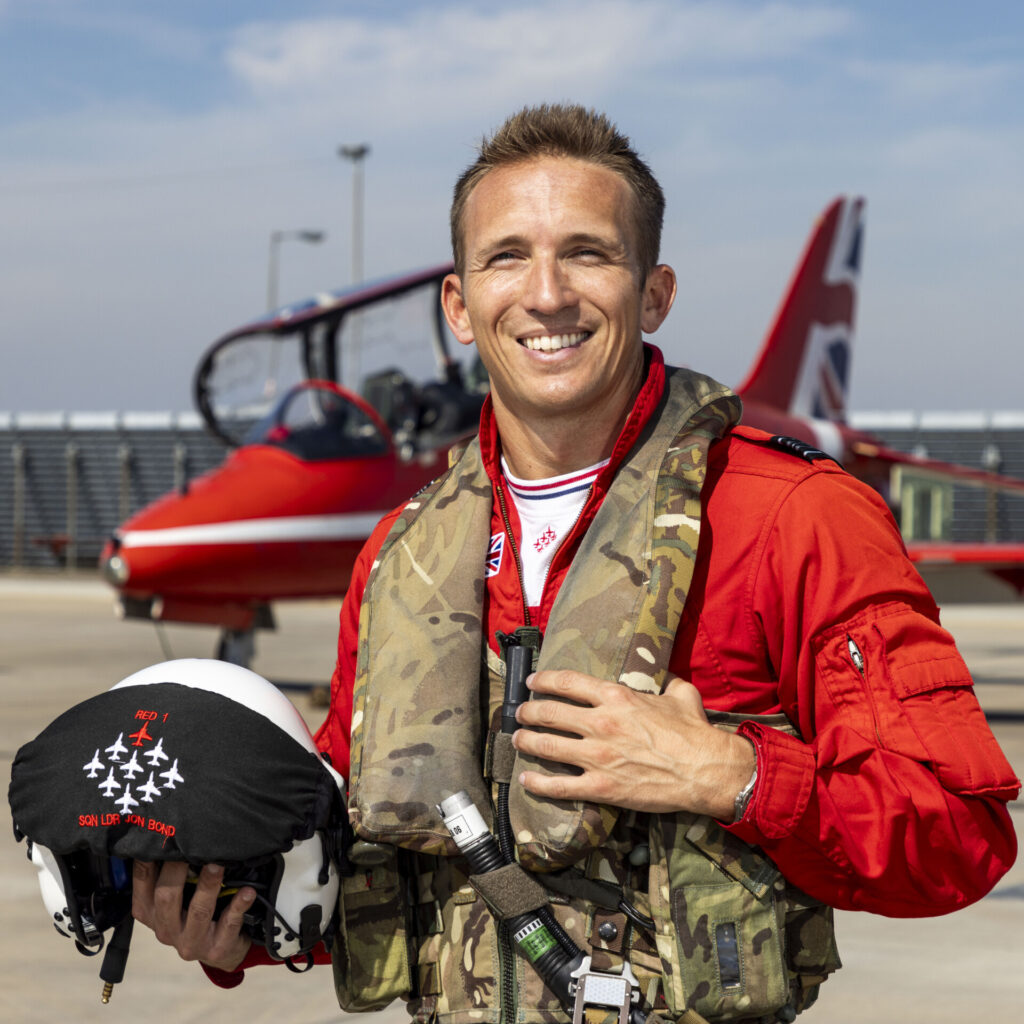 Speaking about his return to the team as Red One Sqn Ldr Bond said: "It is with great honour and pride that I take up this position for the Red Arrows' 60th display season. There is much to look forward to in 2024.
"Our preparations for next year start in just a few days, with our aim to begin the historic season in May."
He will be joined by three new Red Arrow pilots in their first year with the team which will allow the team to come up to full strength.
Sqn Ldr Bond added: "I was fortunate to have some incredible experiences during my first tour on the team.
"But nothing for me can simply recreate feeling the warmth of support and excitement from those of all ages and backgrounds who take the time to watch us, whether it be at an airshow, from a rooftop or just simply in the middle of a muddy field in torrential rain during a typically unpredictable UK summer.
"We cannot thank you enough for this unwavering support and myself and the team, both pilots and our support staff, known as the Blues, can't wait for you to join us – sharing your images on our social media channels, or by meeting you at events throughout 2024."
Sqn Ldr Bond takes over the role from Sqn Ldr Tom Bould whose three-year tenure with the team ended this week.
Sqn Ldr Bond paid tribute to his predecessor saying: "Tom led the team brilliantly in-the-air under some testing times over the last three years and has built such solid foundations for the team going forward into 2024 and, for this, I am very grateful."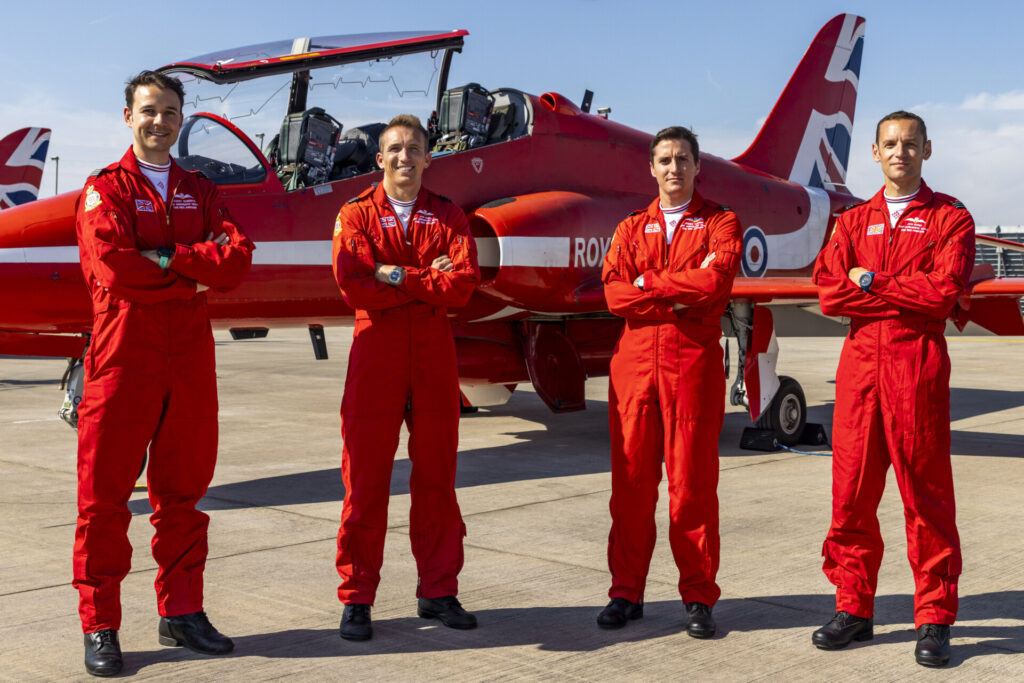 The 2024 Red Arrows display season will celebrate the excellence, dedication and pride of all those who have worked for, supported or just simply enjoyed watching the Red Arrows over the last six decades.
The three new pilots joining the team are Flight Lieutenant (Flt Lt) Chris McCann as Red 2, Flt Lt Dustin Wales as Red 3 and Flt Lt George Hobday as Red 5.