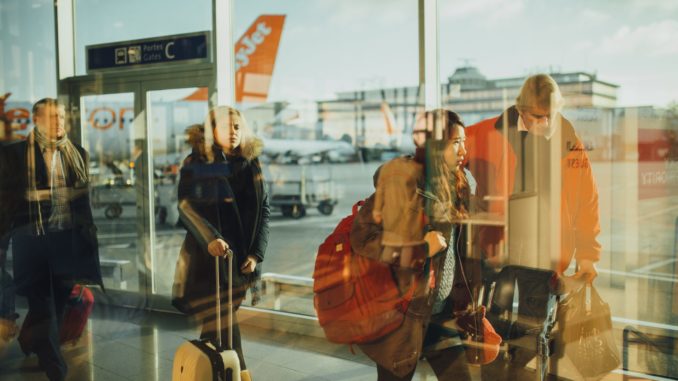 Key UK airports have begun to scale back their operations as the latest coronavirus lockdown begins to bite and they prepare for the winter of low air travel demand ahead.
England is in a lockdown until 2nd December so non-essential travel is banned and Wales has also outlawed non-essential air travel from Cardiff Airport. Scotland has also said Scots shouldn't travel abroad unless it is essential.
The current situation means that holiday companies such as Jet2 Holidays and TUI have cancelled all holidays from England & Wales until at least 2nd December and are preparing for further restrictions if they arise.
Some scheduled airlines such as KLM have also turned their back on some UK airports including Cardiff Airport, Inverness and Southampton until next year.
At Heathrow Airport (LHR/EGCC), the UK's busiest airport and the largest port of entry into the UK, they have returned to single runway operations citing what it calls the "devastating impact on Heathrow's operations" as the reason.
During the current lockdown Heathrow expects air travel to drop by 97%.
The airport says: "Moving to single runway operations will provide safety improvements, such as reducing runway crossings, ensuring that the airport is able to remain open with such minimal aircraft movements. It will also improve our ability to adapt to any reduction in staffing levels either from NATS or our Airfield Operations colleagues as a result of rising COVID-19 levels"
At the UK's 3rd busiest (pre-pandemic) Airport, Manchester (MAN/EGCC), they have returned to using a single terminal for at least the next 4 weeks due to the lack of flights.
Terminal 2 & 3 are closed and all flights will operate from Terminal 1.
The airport said: "In response to a ban on international travel that forms part of the Government's current lockdown measures, Manchester Airport is preparing for a significant decrease in customers over the coming weeks.
"With this in mind, and to ensure the best experience for those still flying, the northern hub has taken the decision to operate all flights from Terminal One only from Wednesday 11 November, until further notice.
"From this date, all passengers will depart and arrive from this terminal and should not use Terminals Two and Three. Passengers returning to Manchester after this date whose vehicles are parked in the Terminal Three Multi-Storey Car Park will be contacted to advise them of this change."
Smaller regional airports, such as Bristol, Birmingham and Newcastle, will remain open but due to them mainly being single runway (and/or single terminal) airports they aren't undergoing any significant operational changes but will only see a fraction of the normal flights.