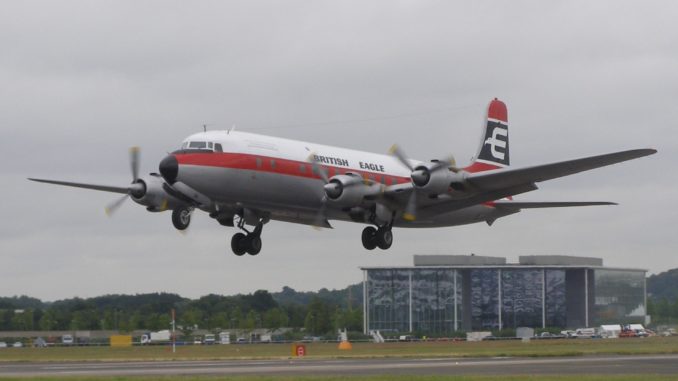 St Athan based GJD Aerospace has announced that it is preparing to move two Douglas DC6 aircraft from Coventry to St Athan.
One of the aircraft, former British Eagle Airlines G-APSA will be displayed at South Wales Aviation Museum once it has arrived in the Vale of Glamorgan.
The other aircraft, former Air Atlantique G-SIXC, was being used as the DC6 Diner until it closed in 2017.
In a post on their Facebook page, GJD Aerospace said: "After 10 months or so of preparing B737's for shipment to China we finally get a gap in the program to do something nostalgic. GJD are now preparing to move the two DC6's from Coventry to St Athan, The former British Eagle aircraft G-APSA will be going on display at SWAM."
<iframe src="https://www.facebook.com/plugins/post.php?href=https%3A%2F%2Fwww.facebook.com%2Fpermalink.php%3Fstory_fbid%3D3381833945261315%26id%3D275486342562773&show_text=true&width=552&appId=3232811723434790&height=754" width="552" height="754" style="border:none;overflow:hidden" scrolling="no" frameborder="0" allowTransparency="true" allow="encrypted-media"></iframe>