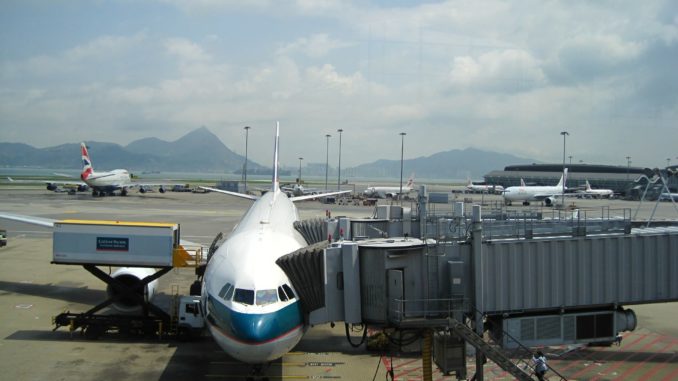 The UK's Department for Transport (DfT) has agreed to a 50% increase in permitted flights to China raising the potential weekly flights from 100 to 150.
The move is designed to allow for a huge expansion in routes and capacity for flights to China from the UK.
One of the biggest benefactors of the increase is Manchester Airport who welcomed the news.
Manchester Airport offers direct flights to Beijing and Hong Kong, the only airport outside of the London to do so, resulting in major economic benefits to the region.
A recent report into the economic impact of Hainan Airlines' service to Beijing revealed it had driven increases in trade, tourism and inward investment into the region.
Compiled by economic consultancy Steer Davies Gleeve, the report showed that:
UK export values from Manchester Airport have increased 265% to £200m per month since the Hainan Airlines service started;
A visitor spend of £140m, which is more than double the value expected prior to the launch;
40% more people in the North are now travelling to China than prior to the commencement of the route;
Passenger volumes are 15% higher than predicted;
Manchester's inward investment pipeline has doubled in 12 months;
International student numbers at Manchester University have grown at twice the national average
Andrew Cowan, CEO of Manchester Airport, said: "Our connections to both Beijing and Hong Kong have led to significantly higher volumes of exports and inward investment, while the North's universities have benefited from increased international student numbers and research collaborations with Chinese institutions.
"Importantly, the routes have stimulated brand new demand for travel between the UK and China, which among other things has delivered a huge boost to the visitor economy across the North."
The number of Chinese tourists visiting the UK shot up during the first half of this year (Jan – June) increasing 47% compared to the same period last year.
Transport Secretary Chris Grayling said: "These agreements are an important part of preparing Britain for a post-Brexit world and making sure we have access to key markets in the Far East, and they come at a time when our exports are growing and we continue to attract international investment. It just underlines that Britain will do well regardless of the outcome of the Brexit negotiations.
"The whole government is working to secure the best possible future relationship with the EU, and great progress has been made this week, but no one should believe that Britain's future success depends on decisions taken in Brussels."
The increase in permitted flights will allow carriers like Hainan Airlines to offer increased capacity on flights to China as well as exploring new city pairings.