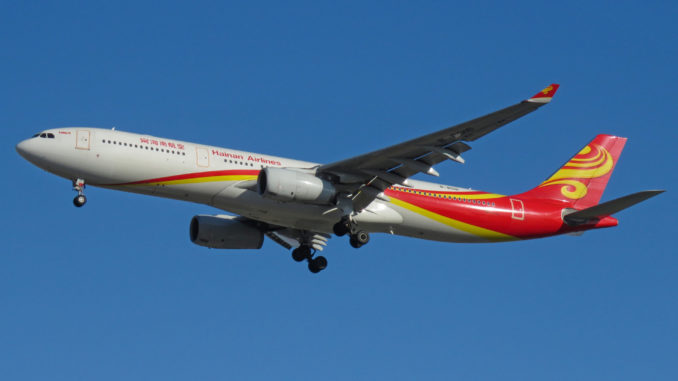 Hainan Airlines has confirmed that it will be suspending flights between Mainland China and Manchester Airport from tomorrow (6th February) as a result of the Coronavirus outbreak.
The airline currently flies 3 times per week between Manchester Airport (MAN/EGCC) and Beijing Capital Airport (PEK/ZBAA).
Around 20,000 cases of Coronavirus have been confirmed in china with the where the outbreak started in the Chinese city of Wuhan.
Only 2 cases have been confirmed in the UK so far but Health Secretary Matt Hancock said that it expected more before the outbreak peaks.
Coronavirus for most people results in flu-like symptoms but can be deadly for people with weakened immune systems or underlying medical conditions.
Anyone who experiences the symptoms is advised to call NHS Direct and self-isolate to prevent further spread.
British Airways also suspended flights to mainland China last week.