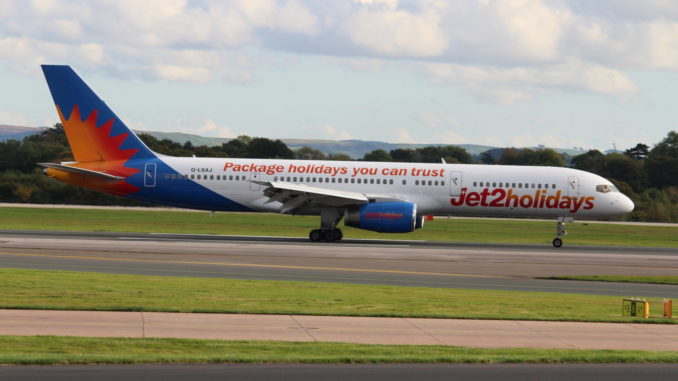 Leading UK airline Jet2 is to increase capacity on four key routes from Manchester Airport (MAN/EGCC) for Summer 2020 (S20).
These routes that will see the increase are Manchester to Nice (NCE/LMFL), Almeria (LEI/LEAM), Corvera (RMU/LEMI) and Preveza (PVK/LGPZ).
The four routes are currently operated by 189-seat Boeing 737-800 aircraft but the 2020 summer season will see them operated by 235-seat Boeing 757-200's.
The upgrade equates to around a 21% increase in available seats on the routes.