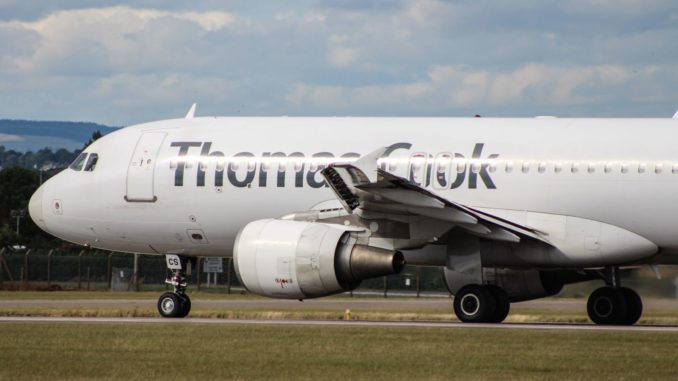 Thomas Cook (MT/TCX) is increasing its summer capacity at Cardiff Airport (CWL/EGFF) by using an Airbus A321 aircraft for Summer 2019.
The Airbus A321 is the stretched variant of the A320 that normally operates from the airport but it still isnt a Thomas Cook aircraft. Like the A320, the A321 will be leased from Latvian leasing specialist Smartlynx.
Using leased aircraft is not uncommon in the summer as airlines can add extra capacity without having aircraft stored over the quieter winter period.
For the passenger this means you get a Smartlynx aircraft and Flight crew, and a Thomas Cook cabin crew.
The aircraft upgrade effectively adds 29,000 extra seats to the summer capacity at Cardiff Airport.
Henry Sunley, Commercial Director at Thomas Cook Airlines, said: "Cardiff Airport is a key airport for Thomas Cook Airlines. Increasing capacity at the Airport allows us to offer local customers even more choice and flexibility. We are especially pleased to be able to do so at the start of the year, at a time when we know our customers are looking to book some summer sun!"
Spencer Birns, Commercial Director at Cardiff Airport, added that the announcement was a "a great start to 2019".