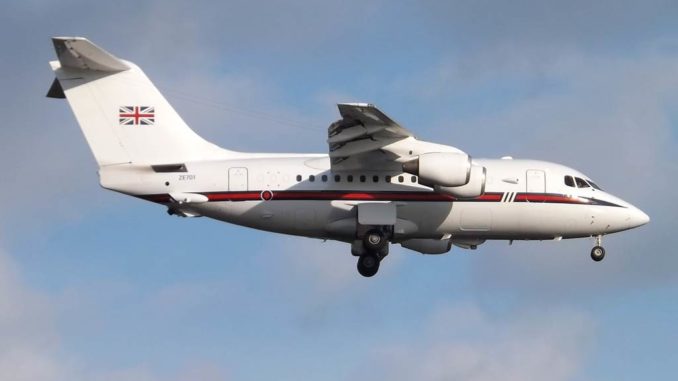 UK Prime Minister Theresa May arrived at Cardiff Airport at around 09:20 this morning on-board an RAF BAe 146 aircraft.
Mrs May arrived in Wales to meet with the leaders of the devolved nations. First Ministers from Wales, Scotland and Northern Ireland will be attending the event to discuss plans for BREXIT and the effects it will have on the devolved nations.
The aircraft used by Mrs May was ZE701 which belongs to The 32 (The Royal) Squadron  based at RAF Northolt near London. The squadron (colloquially called Queens Flight) is the RAF Squadron that deals with VIP transport for high-ranking officials and the British royal family.
The aircraft is due to depart this afternoon.