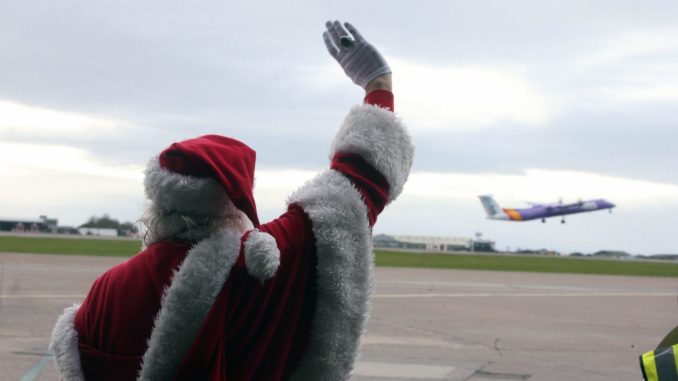 Cardiff Airport is expecting 35,000 passengers to pass through its terminal this christmas season, a 9% increase over 2015.
There figures are helped by new ski destinations including Chambery, Munich and Milan. Winter sun destinations are also proving popular with Thomson and Vueling all reporting strong bookings for the season.
Cardiff Airport's Managing Director Debra Barber said "It's great to see such an uplift in passengers at the Airport again this year, with customers jetting off to visit friends and family or to enjoy some winter sun."
"Staff are really getting into the festive spirit this year too. We've donated over a hundred presents to local organisations, worn our Christmas jumpers to raise money for charity and even donned reindeer antlers to welcome our passengers who are off to Lapland!
"And even though it's mild at the moment, in the event that temperatures drop we have plans in place to ensure we're prepared and are able to keep disruptions to a minimum should cold weather cause problems."
The top 2016 destinations are:
1. Amsterdam
2. Edinburgh
3. Tenerife
4. Alicante
5. Dublin
6. Paris
7. Malaga
8. Belfast
9. Glasgow
10. Lanzarote