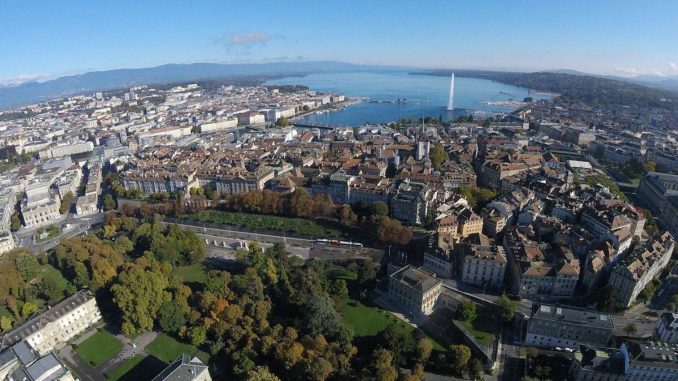 Exeter based UK airline Flybe (BE/BEE) has announced an extension to its winter ski route from Cardiff Airport (CWL/EGFF) to Geneva (GVA/LSGG).
The airline will continue to operate the route from its Cardiff hub until the 15th April 2017 allowing Welsh travellers the chance to experience Geneva, and the Swiss ski season through to spring.
Situated on the shores of Lake Geneva, Geneva is Switzerland's 2nd most populated city after Zürich. It also renowned as a place of diplomacy as its home to the United Nations (UN) and the Red Cross. The Geneva Convention governing modern "rules of war" was also (as the name suggests) signed in Geneva.
Lonely Planet says: "Sleek, slick and cosmopolitan, Geneva is a rare breed of city: it's among Europe's priciest, its people chatter in every language and it's constantly perceived as the Swiss capital (it isn't). Superbly strung around the shores of Europe's largest Alpine lake, Switzerland's second-largest city has only half the population of Zürich; yet the whole world is here: 200-odd governmental and nongovernmental international organisations fill Geneva's plush hotels, feast on its international cuisine and help prop up its famed overload of banks, luxury jewellers and chocolate shops."
Flights to Geneva are available from Flybe from just £40.00 one-way and it operates daily Monday – Friday.