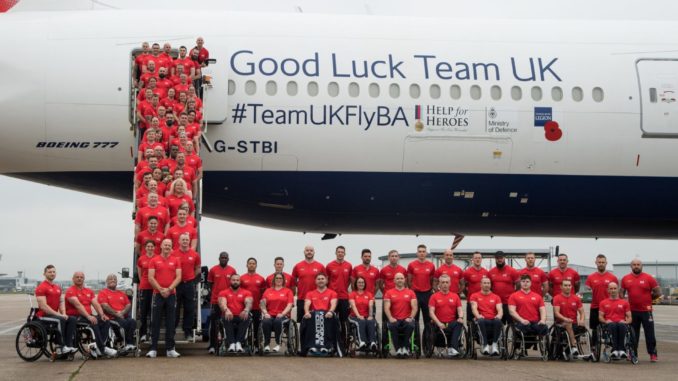 Team UK had set off for the 2018 Invictus Games in Sydney today from London Heathrow (LHR/EGLL) onboard specially liveried British Airways Boeing 777-300ER, G-STBI.
The 72-strong group of wounded, injured and sick serving military personnel and veterans will represent the UK across of range of sporting activities in a team that is organised by Help For Heroes, The Ministry of Defence (MOD) and the Royal British Legion.
The Invictus Games is an international adaptive multi-sport event which was created by Prince Harry in 2014. The name comes from the Latin meaning "unconquered" or "undefeated".
The 2018 Invictus Games will be held in Sydney, Australia at the Sydney Olympic Park and Syndey Harbour where Team UK will compete in 11 sports including Athletics; Archery; Wheelchair Basketball; Cycling; Powerlifting; Indoor Rowing; Wheelchair Rugby; Swimming, Sitting Volleyball, Wheelchair Tennis and Sailing.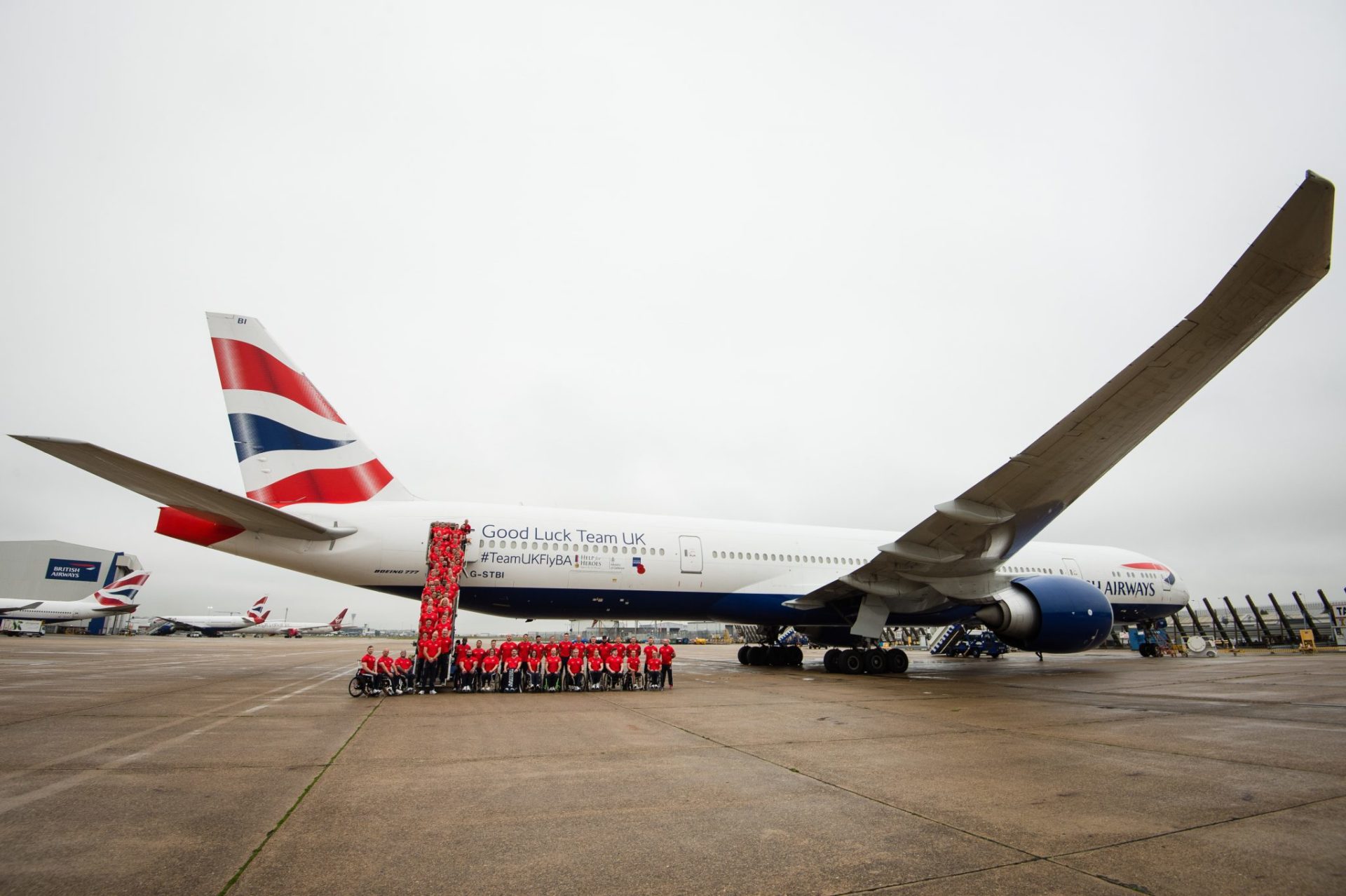 Alex Cruz, Chairman and CEO, said: "We are fortunate enough to have a long history of supporting Great Britain's national teams, so we're immensely proud to be the official airline of Team UK and part of this monumental occasion. It's an honor to fly the nations heroes' and we are doing everything we can to make their journey as enjoyable as possible to ensure they arrive refreshed and ready to perform when they touch down in Australia."
Mark 'Dot' Perkins, Team Captain of Team UK, said: "The send-off British Airways has given us has been incredibly special and we are now even more determined to give it our all in Sydney and make the nation proud. When we walk out in front of the crowd for the opening ceremony it will be an intense experience so having British Airways' expert crew on hand to make our journey to Australia as seamless as possible is incredibly reassuring and an immense support."
To find out more and to follow the games visit https://invictusgamesfoundation.org/games/sydney-2018/