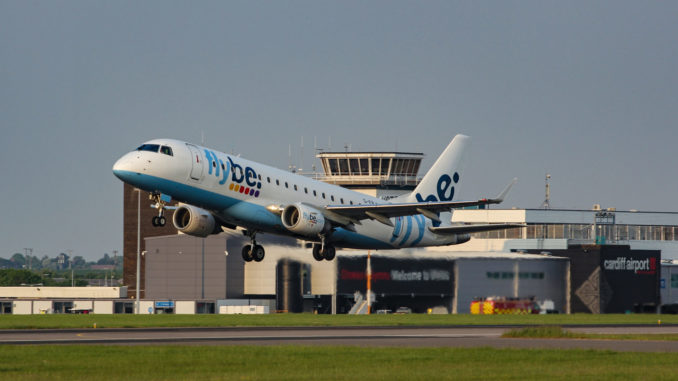 Some of the UK's key regional airports have shown strong growth this summer according to the Civil Aviation Authority (CAA) statistics for August.
Heading the list was London Southend Airport which saw a 47.5% increase compared to the same period in 2017. Southend saw many new routes this summer from low fares airlines including Easyjet which helped to see 203951 passengers pass through its Terminal.
Elsewhere in the London Area, Stansted saw 8.4% growth while London Luton saw just 3.2%. London City Airport passenger numbers grew by 11.2% but the UK's biggest airport, London Heathrow growth was just 2.6%
Other key regional airports seeing large growth included Cardiff Airport in Wales, Dundee in Scotland and Belfast City in Northern Ireland which saw passenger numbers rise 11.1%, 6.7% and 13.5% respectively.
It wasn't all good news though, Doncaster Sheffield Airport was amongst a number of airports that saw a decline in passengers with 10.6% fewer passengers compared to 2017. East Midlands, and Manchester also saw negative growth with -1.2% & 0.6% respectively while Birmingham was one of the biggest losers at -8.5%.
Overall passengers numbers grew across the UK by 2.6% with 29,569,858 passengers using UK airports in August 2018.
| | | |
| --- | --- | --- |
| Airport | Aug '17 | Aug '18 |
| ABERDEEN | 289102 | 283635 |
| ALDERNEY | 7646 | 7314 |
| BARRA | 1649 | 1504 |
| BELFAST CITY (GEORGE BEST) | 264928 | 255024 |
| BELFAST INTERNATIONAL | 592045 | 672018 |
| BENBECULA | 3126 | 3336 |
| BIGGIN HILL | 355 | 312 |
| BIRMINGHAM | 1496213 | 1368524 |
| BLACKPOOL | 1754 | 1209 |
| CAMPBELTOWN | 1001 | 930 |
| CARDIFF WALES | 182179 | 202405 |
| CITY OF DERRY (EGLINTON) | 16155 | 17665 |
| DONCASTER SHEFFIELD | 165539 | 147970 |
| DUNDEE | 1816 | 1937 |
| DURHAM TEES VALLEY | 11375 | 11157 |
| EAST MIDLANDS INTERNATIONAL | 613008 | 605226 |
| EDINBURGH | 1401604 | 1471940 |
| EXETER | 101673 | 104123 |
| GATWICK | 4908937 | 4927752 |
| GLASGOW | 1008868 | 1011785 |
| GUERNSEY | 87786 | 86765 |
| HEATHROW | 7482399 | 7644608 |
| HUMBERSIDE | 19352 | 18327 |
| ISLE OF MAN | 71336 | 79154 |
| ISLES OF SCILLY (ST.MARYS) | 14259 | 12455 |
| LANDS END (ST JUST) | 8413 | 8427 |
| LEEDS BRADFORD | 524803 | 520169 |
| LERWICK (TINGWALL) | 667 | 586 |
| LIVERPOOL (JOHN LENNON) | 511239 | 529155 |
| LONDON CITY | 396122 | 440336 |
| LUTON | 1705512 | 1759198 |
| LYDD | 202 | 60 |
| MANCHESTER | 3169167 | 3149437 |
| NEWCASTLE | 618084 | 619283 |
| NEWQUAY | 62364 | 59083 |
| NORWICH | 56767 | 60936 |
| PRESTWICK | 88727 | 80173 |
| SCATSTA | 14743 | 16460 |
| SOUTHAMPTON | 224822 | 203951 |
| SOUTHEND | 128851 | 189651 |
| STANSTED | 2743780 | 2973551 |
| WICK JOHN O GROATS | 1621 | 1470 |
For the full statistics please visit the CAA https://www.caa.co.uk/uploadedFiles/CAA/Content/Standard_Content/Data_and_analysis/Datasets/Airport_stats/Airport_data_2018_08/Airport_Statistics_Summary.pdf