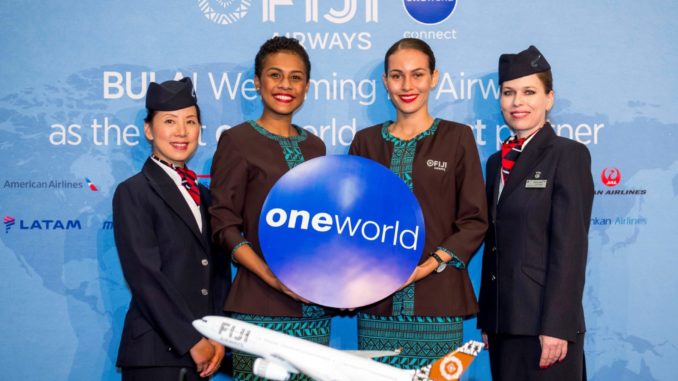 British Airways (BA/BAW) has signed a code-share agreement with Fiji's national airline, Fiji Airways (FJ/FJI).
As of today, British Airways passengers can book flights to the Fijian gateway of Nadi from its hubs at Singapore, Los Angeles and San Francisco.
The South Pacific has traditionally been a hard place to reach for travellers from the UK and has usually needed at least two separate bookings. One to the US, then an onward flight but now passengers will be able to book the entire flight via BA.com
Fiji Airways recently signed up to become the first oneworld connect partner so this code-share is unsurprising, especially as British Airways is one of Fiji Airways' oneworld connect sponsors – enabling customers to enjoy more services and benefits when flying on either airline.
Rishi Kapoor, British Airways' Head of Alliances, said: "We are delighted to be partnering with Fiji Airways and welcoming them into the oneworld family. We are incredibly pleased that customers can now book to fly to this stunning part of the world direct on ba.com."
"We believe the start of this code-share will make Fiji even more popular with European travellers by offering them a more attractive route network and a comfortable and seamless travel experience. Fijians are known around the globe for giving visitors the warmest of welcomes, so we look forward to giving them an equally warm welcome onboard our flights very soon."
Fiji Airways operates international and domestic services to 12 countries and 31 cities, including Fiji, Australia, New Zealand, Samoa, Tonga, Tuvalu, Kiribati, Vanuatu and Solomon Islands, the US, Hong Kong and Singapore.
Fiji Airways Managing Director & CEO, Andre Viljoen, said: "We are extremely proud to embark on a code-share with British Airways to give travellers from the UK convenient access to our home – Fiji, one of the world's most sought after tourism destinations. This is particularly significant for us as British Airways is our third oneworld sponsor, just days out from our accession into the alliance as a oneworld connect airline. Given the close historical ties between Fiji and Britain, and with thousands of Fijians serving in the British Army, our partnership will make it easier for families and friends to visit each other."