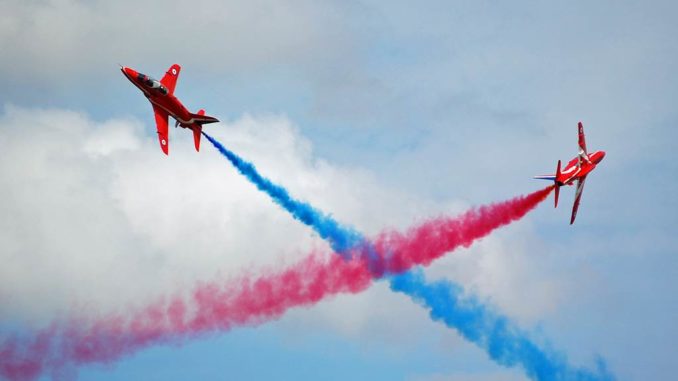 Mike Ling will fly as Red 3 for 2018
Former Red 10 and longest-serving Red Arrows member, Mike Ling MBE has returned to the team for 2018.
Mike will take up the position of Red 3 for 2018 as Flight Lieutenant David Stark recovers from injuries sustained in a crash at RAF Valley last month.
His return to the team comes after he retired from being Red 10, the team supervisor and commentator, at the end of the 2017 Season. He was originally due to display with The Blades in 2018.
In a tweet, Mike said: "I'm honoured to be flying with the Red Arrows again in the Royal Air Force's centenary year. Mixed emotions at a difficult time for the Team. My thoughts are with Flt Lt Stark as he recovers from his injuries and with Jon Bayliss' family & friends"
Flt Lt Stark was injured after he ejected from his BAe Hawk T1a at RAF Valley on the 20th March 2018, RAF Engineer Corporal Jonathan Bayliss was unable to eject and sadly died in the accident.