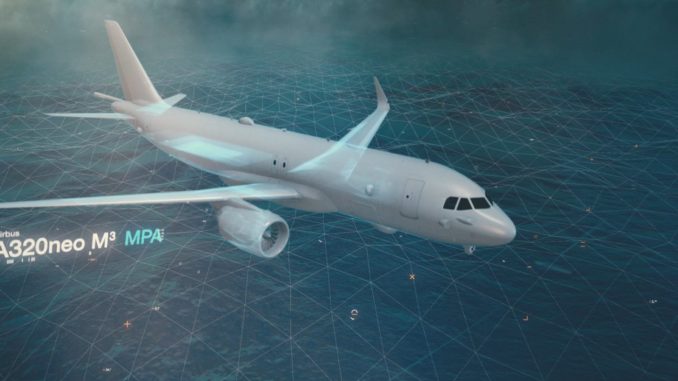 Airbus is considering making a military version of the Airbus A320neo commercial airliner.
The A320M3A (Modular Multi-Mission Aircraft), as it would be designated, would be offered to air forces looking for a multi-mission aircraft for intelligence, surveillance and reconnaissance (ISR) roles.
The aircraft would be capable being outfitted with modular roll-on/roll-off (RoRo) payloads for airlift missions including carrying passengers, troops and VIPs through to medical evacuation and cargo.
Airbus especially sees potential for European countries seeking maritime patrol and anti-submarine warfare aircraft to replace ageing models and to fulfill the increase in joint operations with NATO. Being based on the proven A320 airframe means Airbus can offer a low-risk solution.
Airbus says that advantages in offering the new engine option (NEO) version of Airbus' A320 commercial jetliner include an extensive capability for growth in a fuselage cross-section that is wider than its competitor in the same size category, the long range and endurance, as well as the lowest operational and life-cycle costs in its class.
The A320M3A will also benefit from the aircraft's high reliability and the resources of a well-established worldwide supply chain.
The offering is likely to come to late for the UK though who have already committed to 8 Boeing P8-A Poseidon aircraft for Maritime patrol and anti-submarine warfare.