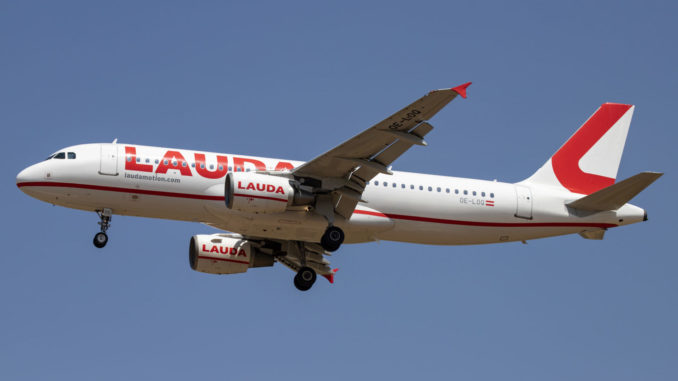 Ryanair subsidiary Lauda (OE/LDM) is to launch flights from Vienna (VIE/LOWW) to Bristol Airport (BRS/EGGD) from March next year.
The twice-weekly flights will be operated by an Airbus A320 and will run on Sundays and Wednesdays.
The Sunday flight will leave Vienna at 10:00hrs arriving at Bristol at 11:35hrs and the Wednesday Service will defat Vienna at 11:05 arriving into Bristol at 12:40.
Return flights depart Bristol Airport at 12:00 and 13:05 respectively.
Andreas Gruber, CEO of Lauda said: "Our routes work because we have the right offer for price-sensitive customers. We are proud to offer our passengers a new non-stop service from Bristol to Vienna. With our new City Shuttle routes, we will increase our destination network."
Lauda's parent company Ryanair already has a large base at Bristol Airport and is the airport's second largest operator.
Lauda is also starting flights to Birmingham, Liverpool and Edinburgh from the end of October 2019 and already flies to London Stansted.
Image Credit: Lauda Air Airbus A320 (Marvin Mutz Wiki/CC BY-SA 2.0)