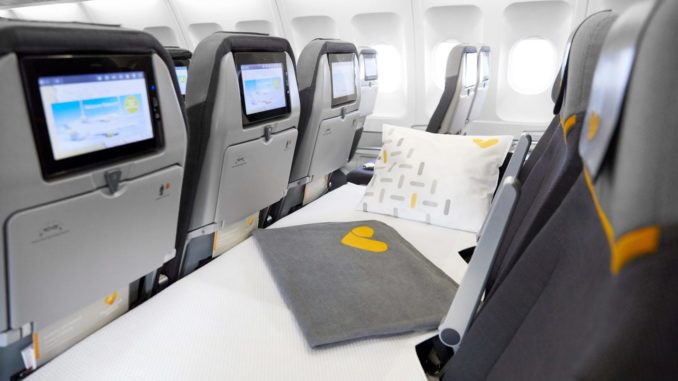 With the collapse of Thomas Cook earlier this week it left a lot of cabin crew without jobs and facing an uncertain future.
Many airlines including Ryanair have said they will fast track applications from Thomas Cook crews but which UK airlines are actually recruiting?
TUI Airways UK
TUI Airways UK is currently recruiting for Summer 2020 contracts at the following bases:
Gatwick
Bournemouth
Bristol
Stansted
Belfast
Aberdeen
They are also recruiting First Officers across its UK regional airports.
For more information and to apply visit https://tuijobsuk.co.uk/work-at-tui-travel/tui-airways/
British Airways says it is recruiting for Cabin Crew at both London Heathrow and London Gatwick Airports as well as on their Cityflyer brand at London City.
You can find out more information and apply here https://careers.ba.com/cabin-crew
Leading low-cost airline Easyjet is recruiting Cabin Crew in the uk at bases including:
Bristol
Luton
Southend
Stansted
It is not currently advertising any UK pilot roles.
For easyJet recruitment visit https://careers.easyjet.com/cabin-crew/
Ryanair is recruiting for Cabin Crew across its network and is holding a Cabin Crew recruitment day in London on the 4th October.
For more information visit https://careers.ryanair.com/search/#job/10e07d
Virgin Atlantic
Virgin has set up a dedicated process for ex Thomas Cook cabin crew and says that if you are committed to the highest professional standards and delivering for their customers then they would love to talk to you.
You can find out more by visiting https://careersuk.virgin-atlantic.com/search-and-apply/cabin-crew-thomas-cook-cctc2019
Jet2
Jet is recruiting cabin crew for multiple bases including:
Belfast
Newcastle
Edinburgh
Glasgow
Stansted
Manchester
Leeds Bradford
East Midlands
Birmingham
You find out more by visiting http://www.jet2careers.com/career-search/?searchKeyword=Cabin%20Crew