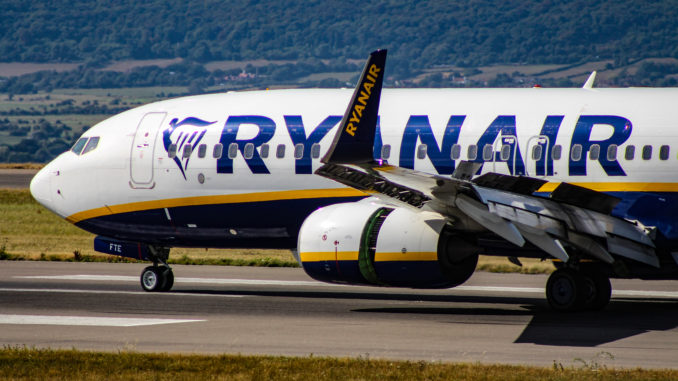 Ryanair has announced it is launching its biggest ever winter schedule from the UK during the 2022/23 season with over 440 routes from 21 UK airports available for those looking to get away.
The schedule also includes 21 new routes from 7 UK airports including Bournemouth, Birmingham, Newcastle, London Stansted, Edinburgh, Manchester and Liverpool with new routes including the Canary Islands, France, Italy, Sweden and Spain.
The airline has also taken the opportunity to remind passengers that they should book directly with Ryanair rather than Online Travel Agents which the airline refers to as "pirates" who "overcharge and mislead consumers"
Speaking in London, Ryanair's Michael O'Leary said: "Ryanair is one of the most reliable airlines as "Hopeless Heathrow" continues to cap traffic, while BA cancels thousands of UK flights in its winter schedules due to staff shortages. This winter Ryanair is offering its UK customers lower fares and more certainty with their winter travel plans, as it operates a full schedule of over 3,000 daily flights with many new routes and unbeatable value for UK's consumers and their families.
"As we continue to grow and add capacity in the UK, our customers have over 440 exciting winter sun, ski and city break destinations to choose from this winter including 21 new routes to the likes of Lanzarote, Venice and Stockholm. With fares from just £29.99, customers should book directly today on Ryanair.com now, to secure the lowest fares and to avoid price piracy OTAs who illegally sell Ryanair flights without any commercial agreement. To protect and inform customers, Ryanair has published a full audit exposing the regular internet piracy and other malpractices of these OTAs and we are once again calling on the CMA to take action and end these anti-consumer practices."
New Ryanair Routes for Winter 2022/23
| | | |
| --- | --- | --- |
| Stansted (5) | Birmingham (6) | Bournemouth (2) |
|     Asturias |    Billund |    Lanzarote |
|     Catania |    Grenoble |    Venice |
|     Klagenfurt |    Santander | Edinburgh (2) |
|     Lapland    |    Stockholm |    Grenoble |
|     Leipzig |    Toulouse |    Verona |
| Liverpool (1) |    Venice | Manchester (3) |
|    Rome | Newcastle (2) |    Klagenfurt |
|   |    Barcelona |    Podgorica |
|   |    Cork |    Turin |