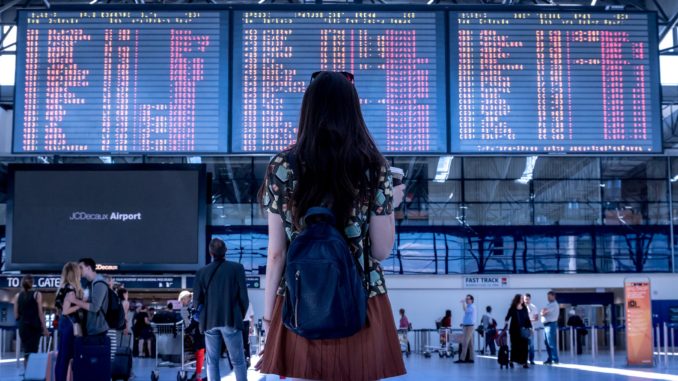 Irish Low-Cost Carrier (LCC) Ryanair (FR/RYR) has warned it may cut fares by around 8% sparking an airline fares price war as carriers compete for passengers this summer.
Competition in the airline sector and in particular the low-cost carrier market has been intensifying recently and that is expected to continue to add pressure onto the airlines.
Ryanair Chief Executive Michael O'Leary said he expected the airline fares environment to "remain very competitive".
In the statement to investors, O'Leary said that the airline remained "concerned at the uncertainty which surrounds the terms of the UK's departure from the EU in March '19. While we continue to campaign for the UK to remain in the EU Open Skies agreement".
If Ryanair, who operate from Cardiff Airport to Faro & Tenerife, lower prices on fares then it will almost certainly have a knock-on effect on other carriers operating from the UK, in particular, EasyJet & Flybe who operate many similar routes as LCC's. Flybe of course share Cardiff Airport (CWL/EGFF) whilst Easyjet & Ryanair have successful bases at nearby Bristol Airport (BRS/EGGD).
The reduction in revenue is likely to filter through to the full-service airlines who also operate from the same UK airports to destinations across Europe served by the LCC's such as at London Gatwick (LGW/EGKK), Stansted (STN/EGSS) and Manchester (MAN/EGCC) where passengers should see ticket prices fall as the year goes on.
If a fares price war does develop it will particularly help those who book non-package holidays through sites like Expedia or Skyscanner as the price drops are unlikely to affect charter airlines such as Thomson or Thomas Cook.