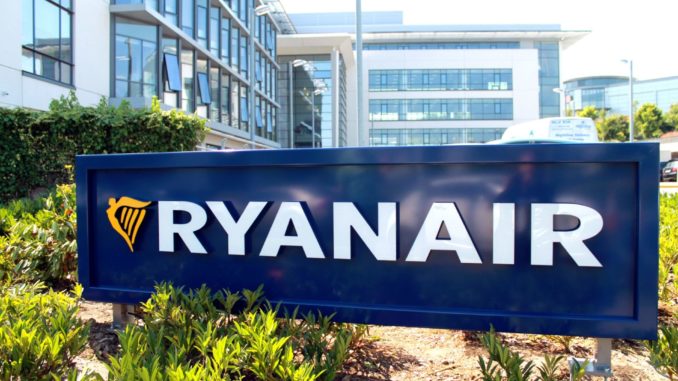 Ryanair has confirmed it has had to cancel a number of flights from Ireland as a 24hour pilot strike gets underway.
The 24-hour walkout by pilots based at Dublin and other Irish airports began at 01:00hrs (BST) today and will last until 01:00hrs (BST) tomorrow.
The Irish budget carrier confirmed it had cancelled 30 flights between Ireland and the UK and these were focused on routes that would allow passengers to find alternative flights easily.
The Irish Airline Pilots' Association (IALPA), a branch of FORSA, recently balloted members over a lack of an agreement on how Ryanair deals with transfers between bases. Over 99% of those balloted voted in favour of the strike. Ryanair claims this equates to 94 of its 350 Irish pilots.
The Union claims its discussions were met with threats to "move Dublin based aircraft and pilots to other bases and cut promotion opportunities".
In a statement, Ryanair said: "We have tried to avert this disruption, which is unnecessary given Ryanair pilots' and their union FORSA has received written proposals on seniority, annual leave and base transfers, which are what FORSA claims are the reasons for this strike, yet FORSA has rejected 21 separate invitations to meet Ryanair to negotiate these documents."
IALPA and Ryanair met for talks on Wednesday but that ended without agreement.
Ryanair said it can't rule out further disruption later in the year with more strikes are planned for July and August as well as industrial action by European Cabin Crew members.
In their statement, Ryanair said: "We have this morning planned to cancel up to 30 of our 290 flights to and from Irish airports on Thurs 12th. All customers on these flights have received text and email notification of these cancellations earlier today and our Customer Service teams are assisting them with refunds, free transfers to alternative flights on Thurs, or Wed, Fri and Sat. For customers travelling to the UK, we will also be assisting them with alternative transport on comparable operators (both flights & ferries) where there is some limited space available."
The low-cost carrier advised that if you had not received a text message about the strike then you should check in as normal