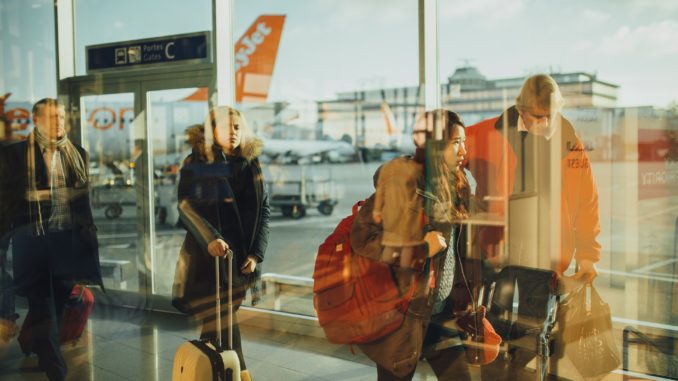 Crews from Irish budget Airline Ryanair and French carrier Air France are set to strike on Good Friday in a move that could see thousands of travellers from UK airports affected.
Ryanair bases across Europe have threatened management with industrial action and staff at Ryanair's Portugal bases are expected to walk out on Good Friday after bosses were accused of failing to meet their demands on working conditions.
Ryanair bosses have previously said they are willing to absorb industrial action in order to not bow to "unreasonable" demands from Unions and the airline in a statement appeared to blame competitor airlines for the action. A spokesperson for the airline said: "We hope our cabin crew will not allow competitor airline cabin crew employees to disrupt the plans of Ryanair customers, and their families, during this busy Easter Thursday."
The move will affect Ryanair flights in and out of Lisbon, Porto and Faro.
In a separate move, Air France staff will walk out as talks broke down once again over pay and conditions. The strike will affect Air France flights from the UK to France and onward connections with the airline.
A spokesperson for Air France said: "Due to several Air France staff unions call for strike on Friday, March 30 our flight schedule will be disrupted.
"Please note that Air France flights operated by an aircraft other than that of Air France or Joon will not be affected by this strike. 
"We now offer rebooking options at no extra cost, no matter the fare."
It is understood that airline has charted in aircraft from elsewhere top operate its flights. In similar action last week Air France was able to operate around 70% of its long-haul flights and 80% of its short-haul programme.
The action comes as airports around the UK gear up for the first busy time of the year as thousands getaway for the east break.
Cardiff Airport has said it is expecting around 16,000 passengers over the Easter weekend, while elsewhere around the UK, Luton could break records with nearly 100,000 passengers and  Manchester Airport is expecting around 160,000 passengers.
If you are travelling from a UK airport this weekend it's important that you arrive early and allow plenty of time to get through security. Passengers due to travel with Ryanair to Portugal, or with Air France on Good Friday are also advised to check with their airlines.