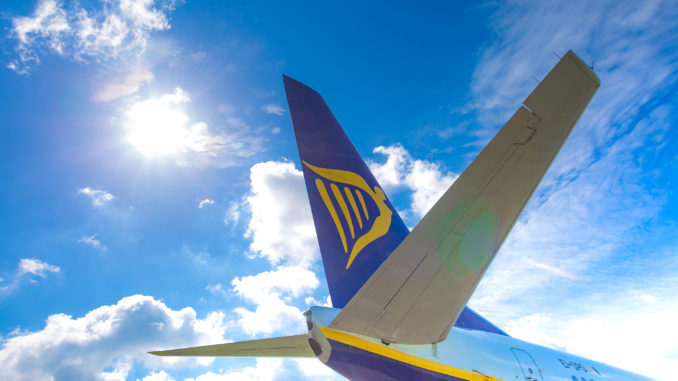 Ryanair (FR/RYR) has today announced a new twice-weekly route from Leeds Bradford Airport (LBA/EGNM) to Poznan, Poland.
The new winter route starts on 4th December 2021 and operates until March 2022.
Ryanair's Director of Commercial, Jason Mc Guinness, said: "As Europe's No.1 airline, Ryanair remains committed to re-building Europe's aviation and tourism industry by restoring connectivity and growing its network of passengers to over 225 million by 2026. As Ryanair takes delivery of 55 additional Boeing 737-8200 'Gamechanger' aircraft this winter, we are delighted to add this new route from Leeds-Bradford to Poznan.
"As consumer confidence in air travel steadily restores, Ryanair is once again calling on the UK Government to scrap or suspend APD (Air Passenger Duty) to allow airlines to quickly recover connectivity, jobs and tourism in the aftermath of the pandemic. APD makes UK airports very uncompetitive compared to those in Europe, where Ryanair continues to add capacity having opened several new bases in recent months, including Agadir, Zagreb, Billund, Stockholm, Riga and Turin. While Ryanair is committed to the UK and to Leeds-Bradford airport, the lack of Government support continues to create barriers to boosting traffic and growth."
The Poznan route will be the 22nd route for the airline from the northern regional airport.