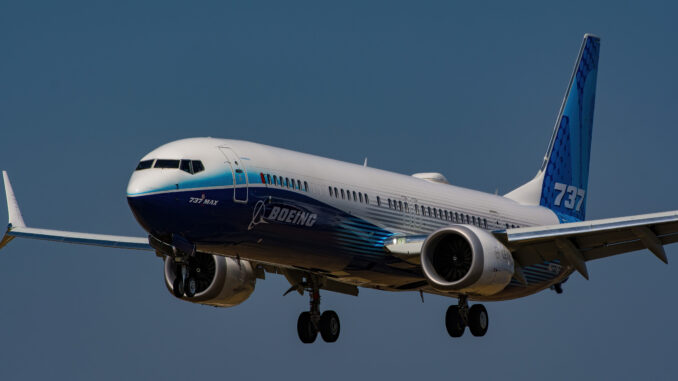 Irish budget airline Ryanair (FR/RYR) has placed a firm order for 150 Boeing 737 Max 10 airliners in its biggest ever order with the US airframer.
The deal also includes a further 150 aircraft under options which the airline can convert to orders at a later date.
Ryanair has always been an all-Boeing operator with the Boeing 737 Max 8-200 in the fleet along with the Boeing 737-800.
The 737 Max 10 will allow Ryanair to operate flights with up to 228 seats and will replace some of the older 737-800s.
"Ryanair is pleased to sign this record aircraft order for up to 300 MAX 10s with our aircraft partner Boeing. These new, fuel efficient, greener technology aircraft offer 21% more seats, burn 20% less fuel and are 50% quieter than our B737-NGs," said Michael O'Leary, Ryanair's Group CEO.
"The Boeing-Ryanair partnership is one of the most productive in commercial aviation history, enabling both companies to succeed and expand affordable travel to hundreds of millions of people," said Boeing President and CEO Dave Calhoun. "Nearly a quarter century after our companies signed our first direct airplane purchase, this landmark deal will further strengthen our partnership. We are committed to delivering for Ryanair and helping the airline group achieve its goals."