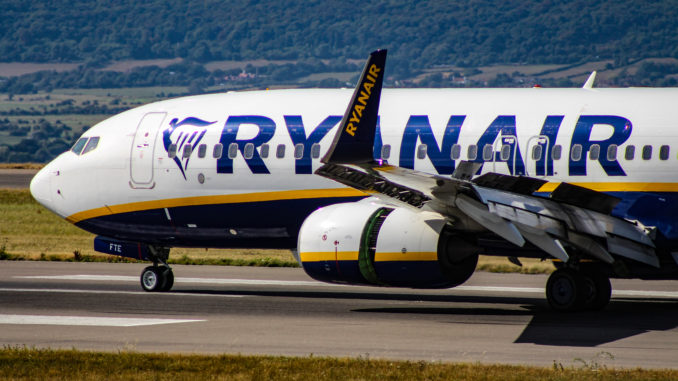 Irish budget airline Ryanair (FR/RYR) has reported loses of €306 (£269) million for the third quarter of its current financial year as traffic for the period dropped 78%.
The figures show that while the load factor remained relatively high at 70%, the airline carried just 8.1m passengers in the period compared to 32.9m in the same period in 2019.
Ryanair says that it expects traffic to continue to "materially reduce flight schedules and traffic through to Easter."
The airline has also confirmed it has secured easyJet's former Stansted slots extending its growth deal there for another 4 years and the quarter also saw Ryanair place a firm order for another 75 Boeing 737 Max aircraft, bringing the total for the type (Boeing 737-8200) to 210, an aircraft that which Ryanair calls a "gamechanger".
Despite the losses and the ongoing downturn, the airline still has one of the strongest balance sheet in the industry with around €3.5bn in cash reserves.
Forecasting the outlook, Ryanair said, "While Q4 visibility remains limited due to uncertain and constantly changing Covid-19 travel restrictions, European Govt lockdowns, the timing of the rollout of vaccines across the EU and a very close-in booking curve, we are cautiously guiding an FY21 net loss (pre-exceptional items) of between €850m and €950m."