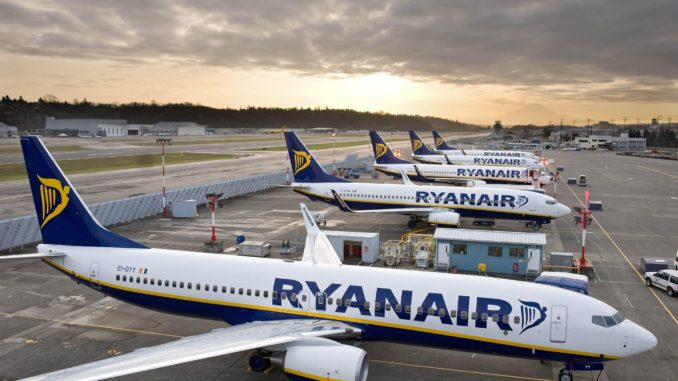 There is no denying that Ryanair and its chief pilot, Michael O'Leary, have had a bad week.
On Monday, Norwegian Air Shuttle and Ryanair both confirmed that talks on a flight connection agreement had come to nothing. Hardly surprising, given that Mr O' accused Norwegian of not having the resources to last another year. Why should he risk tying up an arrangement with a bankrupt company whose chairman and CEO have just given it a vote of confidence by buying 803,000 shares?
On the acquisition trail, Mr O'Leary's cries of "stitch-up" in the sale of Air Berlin's assets seem to have some validity. It is reported Lufthansa has been given the first choice with the crumbs left for easyJet. Last week Ryanair said it was in the process of preparing a binding offer for Alitalia where the deadline for parties to express interest in the bankrupt carrier has been pushed back to October 16. The chances of a successful outcome for Ryanair are again low.
Last week the European Court of Justice ruled that cabin crew based in countries other than Ireland could pursue legal claims locally. Ryanair claimed it had won a victory after the Court said that the location where the staff is based is only one of the factors, albeit a significant one, in determining jurisdiction. It has been estimated that roughly 60% of Ryanair cockpit and cabin crew are based in jurisdictions with labour laws less favourable to the employer than Ireland.
This has a bearing on the final fly in the Guinness: the plot crunch. They may fly between airlines but not as quickly as might be expected, given notice periods and retraining requirements.     Amid claim and counterclaim – Norwegian has recruited 140 pilots from Ryanair; 600 pilots will join Ryanair in the next six months – we are not given figures for the net loss or gain to Ryanair on which to make a reasoned judgement. Mr O' Leary has offered his pilots a bonus for giving up their holidays and days off. But it appears the bonus is conditional on working 10 additional days each and he says that they have agreed to work an extra 2500 days. The answer by my poor arithmetic implies only 250 pilots have signed up out of a total of 4200.
Given the support from the European Court of Justice ruling, will the pilots use their current position of strength to push for local employment, thereby increasing the Ryanair cost base and bringing it more in line with that of easyJet with conventional employment policies where staff are employed locally? 
Maybe a couple of pints of the black stuff will bring clarity to all involved, but certainly, the house of Ryanair has been subject to its own hurricane and is in dire need of some repairs during the course of the coming week.