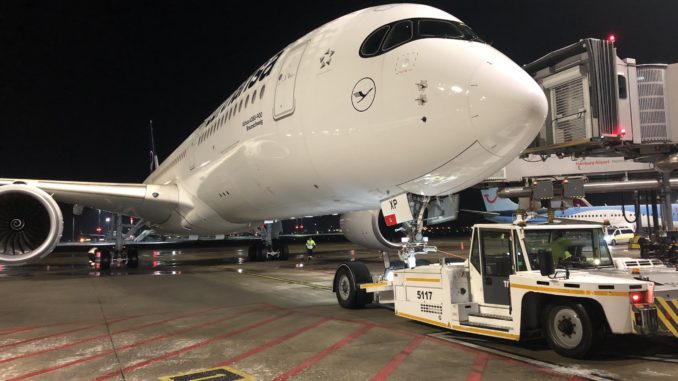 German flag carrier Lufthansa (LH/DLH) has carried out its longest-ever direct flight with a non-stop service from Hamburg to the British Falkland Islands.
The flight LH2574 left Hamburg at 21:23 yesterday and arrived into Mount Pleasant this morning at 09:01 giving it an actual flight time of 15 hours and 37 minutes.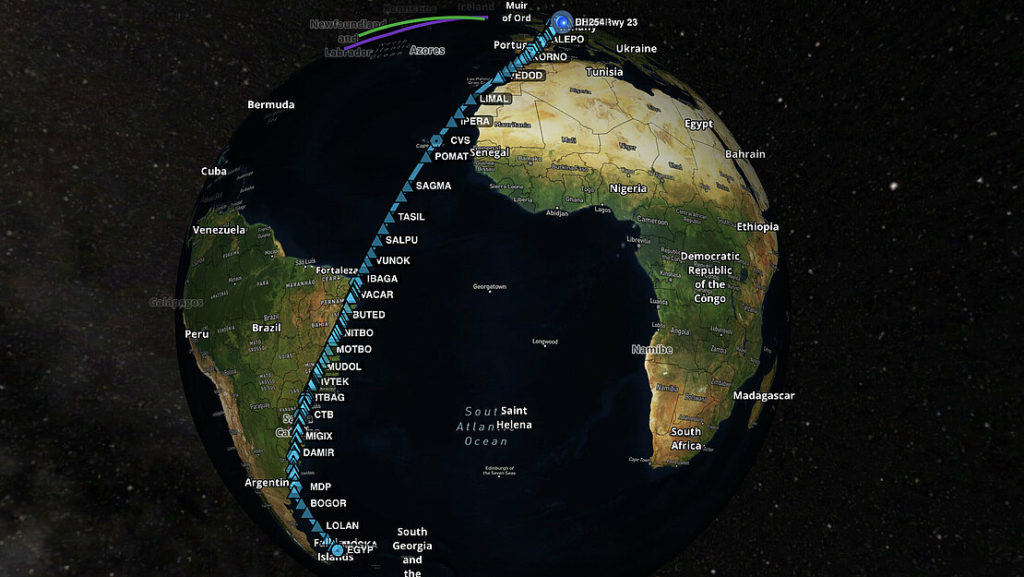 The aircraft used on the 13,303km flight was Airbus A350-900 D-AIXP and carried 16 flight & cabin crew as well as a team of 92 from the Berlin-based Alfred Wegener Institute who are setting off on an Antarctic Expedition.
D-AIXP will return back to German on 3rd February under flight number LH2575.
In the lead up to the flight the Lufthansa crew went into quarantine two weeks ago together with the 92 passengers in a hotel in Bremerhaven.
To stay fit they completed a 10,000-step competition and they entertained by the scientists travelling with them who gave presentations.
The expedition members will now continue their journey to Antarctica on the research vessel Polarstern.