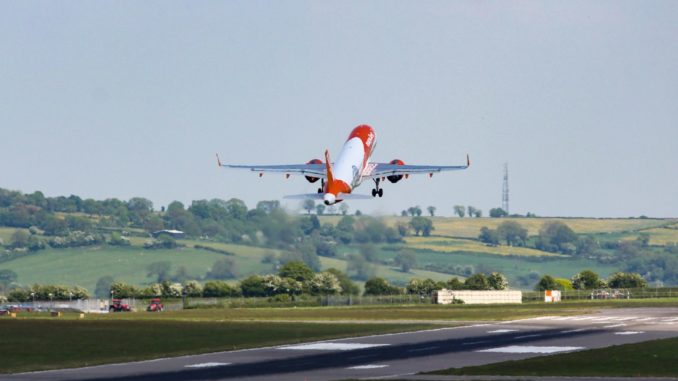 Airports and ground handling companies in England are set to recieve up to £8 million in Government help as the Airport Support Scheme comes online.
As we reported earlier this month, the government announced the Airport Support Scheme last year and then more recently said it would be in place by the end of the financial year but applications have now officially opened.
The emergency funding is designed to help airports get through the Coronavirus travel restrictions and preserve jobs and comes as the Airport Operators Association (AOA), which represents UK Airports warned of airport closures if airports don't get help.
Transport Secretary Grant Shapps made the announcement saying "The Airport Support Scheme is now LIVE! Airports and ground handlers across England can apply for up to £8 million of financial support from today"
The scheme has been welcomed but airports warned that it may not be enough.
Dave Lees, Bristol Airport Chief, said: "The aviation sector has been devastated by the COVID-19 pandemic and Bristol Airport, along with airports across the UK, has never had the opportunity to recover. Today's Government announcement is a welcome relief during what continues to be the most challenging period in our history.
"However, since the Government's original rates relief announcement at the end of last year, the outlook for 2021 has worsened significantly. It is therefore crucial that today's announcement is just the first step towards restarting the sector and safeguarding the connectivity and prosperity of the South West. We will continue to highlight the urgent need for more significant economic support and importantly a clear roadmap to recovery. When the time is right and travel restrictions ease, Bristol Airport will be ready to provide the essential air connectivity to Europe and beyond again, which is what our customers are telling us they want."
Southend Airport Chief Executive, Glyn Jones, said: "With our airport effectively closed again by the Government's travel restrictions, much more significant support is now needed to help us through the current crisis."
The boss of the UK's largest, London Heathrow was more critical and called it "wholly inadequate and discriminatory"
Heathrow Chief Executive Officer, John Holland-Kaye, said: "The Airport Support Scheme is wholly inadequate and discriminatory
"the 'relief' will cover less than a month of Heathrow's business rates bill and is less money than we are burning through in just two days."
Airports in Scotland and Wales are also not eligible as the devolved governments are responsible for coronavirus support to the industry. In Wales the only commercial airport, Cardiff Airport, is actually owned by the Welsh Government.