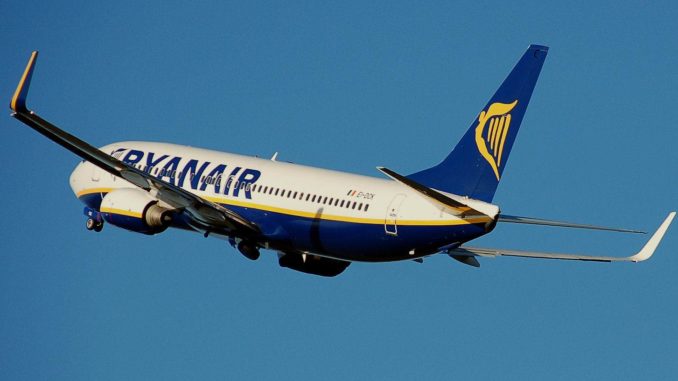 Irish budget airline Ryanair (FR/RYR) has cut its profits forecast from €1.35bn to €1.30bn, a cut of 5% on its previous forecast.
The airline blames a the fall in the pound (sterling) since the brexit vote and claims the revenue it earns from tickets with fall to around 15% in the second half of 2016.
Ryanair CEO Michael O'Leary has warned that this forecast is "heavily dependent" on the pound not falling further. Sterling has currently fallen around 18% against the US Dollar since the referendum which saw the UK vote to leave the European Union (EU).
Despite the profits warning and the falling pound Ryanair says it is expecting passenger loads to average 94% on its flights, and it expects to carry 119m passengers in this financial year.
Ryanair continues to grow and recently announced a second route from Cardiff Airport (CWL/EGFF) to Faro (FAO/LPFR) in addition to its established Tenerife flight. This new route will start in Summer 2017.
Ryanair has been heavily discounting fares in a low-level price war with its Rivals Easyjet, Monarch and Flybe and some analysts maintain that this is also a contributing factor to the profits warning. O'Leary was a strong supporter of remaining in the EU and even offered cheap, or free flights to those wanting to fly home and vote remain.