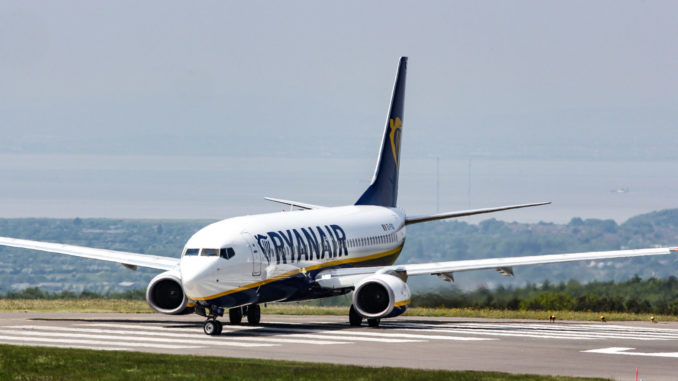 Irish budget airline Ryanair (FR/RYR) has called on the UK Government to lift travel restrictions allowing more people to travel home this Christmas.
The call comes after the UK Government announced a "test and release" system which would cut quarantine time from 14 to 5 days.
Under the new scheme passengers arriving into the UK can pay for a Coronavirus test which, if negative, will allow them to end their quarantine 9 days early.
Ryanair says that the test and release system "is progress" but says it is "not enough to reopen the UK for the Christmas season."
The airline is calling on the UK Government to align with Europe and eliminate any quarantine for passengers arriving into the UK who have had a negative Covid test 72 hrs prior to arrival.
A spokesperson for Ryanair said "The 'test & release' system in the UK is a further step towards opening Britain for Christmas but falls short for the hundreds of thousands of British citizens flying home for the festive season. With Covid tests now widely available, the Govt should remove quarantine restrictions and allow citizens to move freely, once they have a negative Covid test 72 hrs prior to arrival.
"To make things easier for our passengers, we have added to our website a list of test centres located close to Ryanair airports, allowing passengers to book their test when booking their flights home."
To do its part in getting people home, Ryanair is offering 20% of all flights from 1st December.