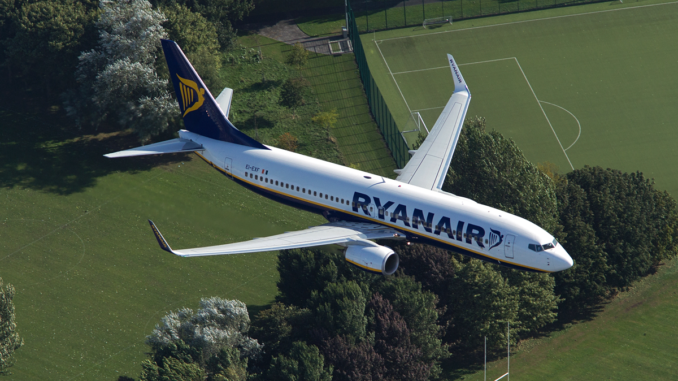 Teesside Airport has confirmed that Irish budget airline Ryanair (FR/RYR) will be launching flights from the airport in June 2021.
Ryanair will be operating to two destinations, Palma De Mallorca and Alicante.
The first flight will depart Teesside on the 4th June 2021.
The announcement was made by Tees Valley Mayor Ben Houchen who spearheaded the purchase of the airport two years ago in order to save it from closure.
Mr Houchen said: "Today is a seismic day for Teesside Airport. The fact that Europe's biggest low-cost airline, Ryanair, is backing Teesside and announcing they are going to fly from our region again shows, despite all the difficulties the aviation industry is facing, that our airport has a great future and is in safe hands.
"Securing a low-cost airline was always the crucial part in our rescue plan for Teesside Airport, and less than two years after agreeing a deal to buy back our airport, we have made it happen. I want to thank our excellent team who have had a hard year but have got this over the line, making sure Ryanair understands and appreciate the potential Teesside has.
"Every time I have announced new flights from our airport, people have always said to me, 'What about a low-cost carrier? What about Ryanair?' This is a huge vote of confidence in Teesside despite us being in the middle of a global pandemic. Our airport has withstood huge challenges before and it is doing so again, coming out the other side even stronger.
"It's not just the airport that is turning a corner. A couple of days ago, the Prime Minister said that he expected all vulnerable people to be vaccinated against the coronavirus by Easter next year, if all goes well. Imagine them being able to look forward to that, and also the potential of a fantastic holiday with family or friends as these flights launch.
"2021 was billed as the year that the airport was closing, but instead it's the year that it is being reborn. Our finances are on track and we have made even more progress in two years than I could have dared to dream when we bought the airport. Many people told me it couldn't be done, but this is the biggest proof yet that we did the right thing and Teesside Airport has a great future.
"We've got the flights, we're making improvements to the terminal, we've got global businesses choosing to invest and base themselves here, and now we've got Ryanair. What a fantastic early birthday present for the airport – and for local people."