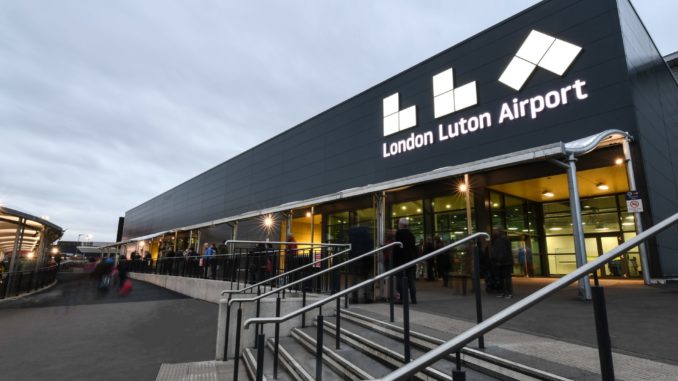 It doesn't happen very often but sometimes Airports have to change their runway numbers as a result of magnetic drift and that's exactly whats just happened at London Luton Airport (LTN/EGGW).
The airport previously had runways 08 and 26 but now the magnetic heading of the runway has drifted past the midpoint (and will continue to drift down) to 075° and 255° respectively, the runway numbers have been changed to 07 and 25.
Runway numbers need to be changed when the runway numbers no longer round down or up to the current number i.e. 076 would round up to 080 but 075 (as the trend is downwards) would round down to 070.
It's not as simple as just repainting the numbers though. It has to be planned a long time in advance and coordinated with aviation authorities as all the charts need to be updated as well.
Some other notable runway changes happen at London Heathrow in 1970 when runways 10L/R and 28L/R became the 09L/R & 27L/R that we see today.