The Routes World 2023 show and exhibition hosted by iGA Istanbul Airport earlier this month has been hailed as a success by airlines and airports alike.
This year's event saw the world's airlines, airports and tourism organisations welcomed to Istanbul to discuss route development, opportunities and tourism with a key focus on sustainable air travel going forward.
Istanbul is Turkiye's gateway to the world thanks to its location that spans Europe and Asia and with Turkish Airlines flying to more countries than any other airline, its hub at iGA Istanbul Airport makes Istanbul not just an amazing destination but also a transit point to the world.
The event itself saw 260 airlines represented by their senior executives attending the show with around 3,000 other aviation professionals, a record for the event, coming together to carry out face-to-face meetings, explore offerings from exhibitors and listen to keynote speakers and panels.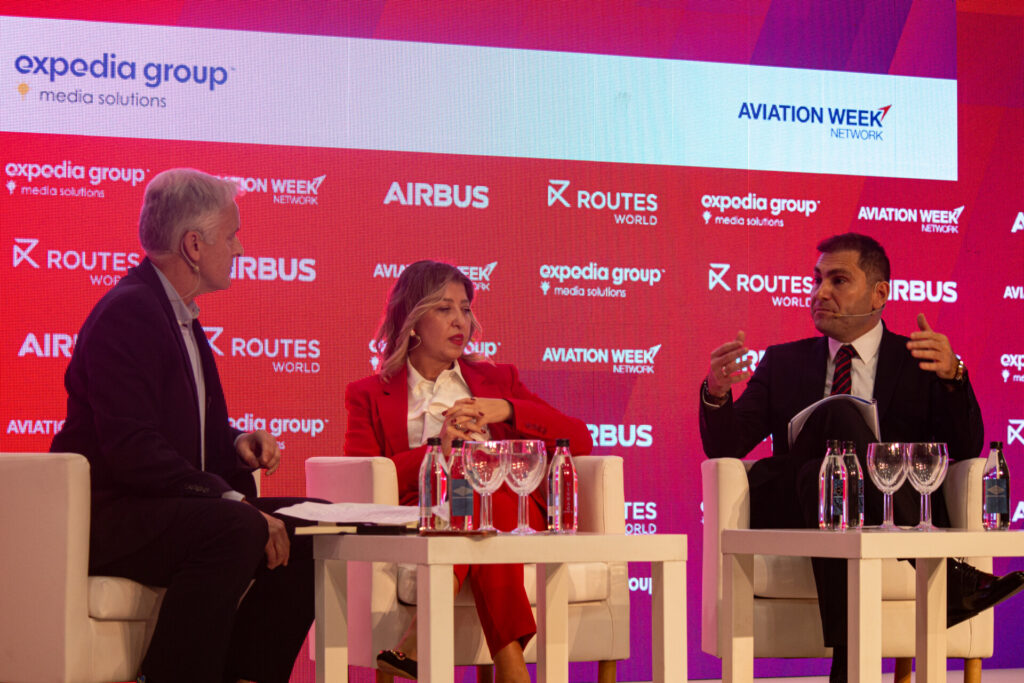 Some of the key attendees included easyJet, Delta Air Lines, Air France, Emirates, IndiGo, Japan Airlines, JetBlue Airways, Qantas, Turkish Airlines and Wizz Air.
Speaking about the success of Routes World 2023, acting CEO of iGA Istanbul Airport, Selahattin Bilgen, said "Observing a wealth of new partnerships forged in just three days and witnessing first-hand the strategic foresight and productivity employed in shaping our industry's future was truly invaluable."
Istanbul is the new cool
iGA Istanbul Airport also showcased the airport along with the Turkiye Tourism Promotion and Development Agency who declared "Istanbul is the new cool" as it touted the city as the gateway to the world.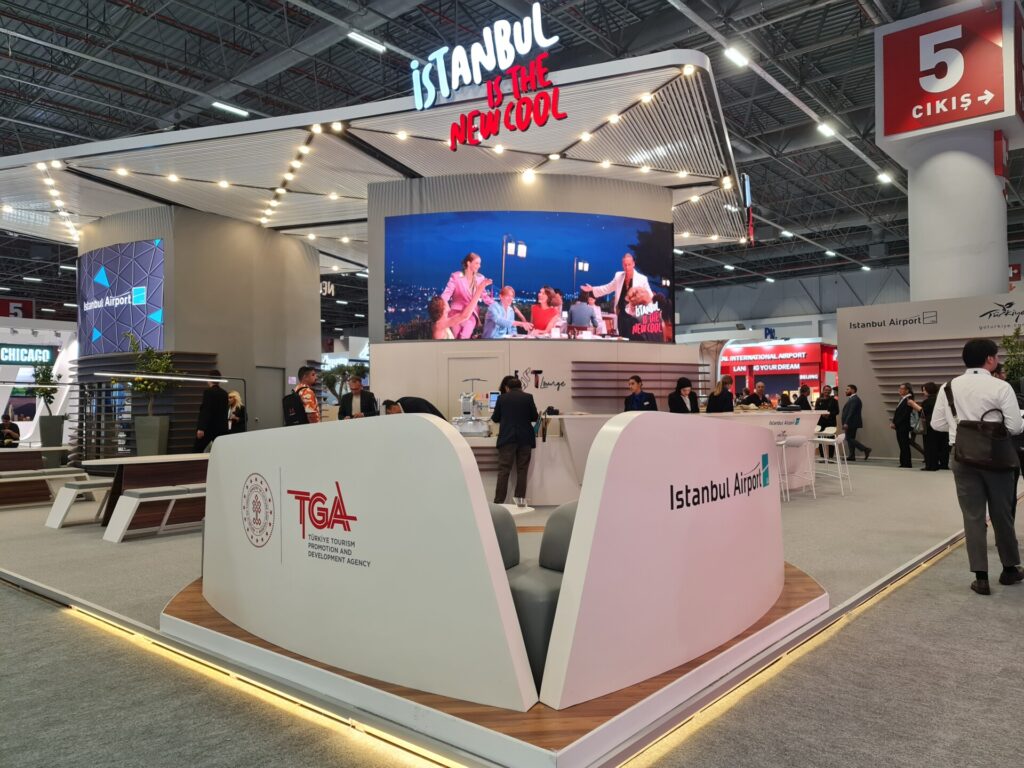 The airport, which opened in 2018, is by far one of the world's greatest with a modern terminal containing a shopping area to rival some of the best in the world. Its spacious feel, lounges and eateries make waiting for a flight or transiting through the airport an enjoyable and refreshing experience.
Taking part in 'Airports and Cities' panel during the show, iGA Istanbul Airport board member Mehmet Kalyoncu talked about why the new airport was needed and why the site was chosen as well as its goals.
Kalyoncu said: "Every single visitor to iGA Istanbul Airport has personally experienced both the triumphs of our terminal and the substantial enhancements it has ushered into our city's landscape. Besides striving to leave a lasting impression on all passengers who set foot in our airport, we have done our best to improve Istanbul as well.
"Our location outside the city centre significantly alleviates city traffic, and people no longer face issues such as missing flights due to traffic as much as they used to. Thanks to our metro line, reaching the city centre by public transport within 25 minutes is possible.
"Operationally, we are working more efficiently every passing day. We reduced aircraft taxi time to 13 minutes. Additionally, we have decreased carbon emissions by 20% compared to 2019. Sustainability is indispensable to us and we shifted to economies of scale after the climate crisis."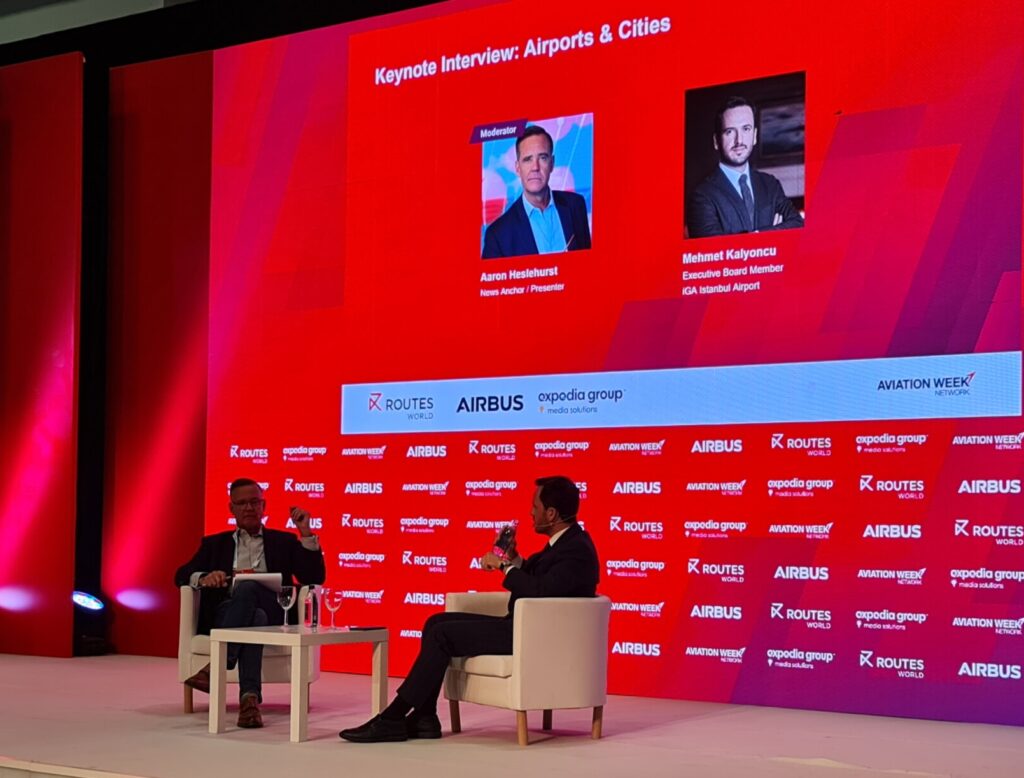 The airport itself, which is the 7th busiest in the world, was launched with the goal of achieving 150 million passengers per year and just 5 years after opening is already handling 64 million. As a result, it has now revised that target to 200 million.
Deputy Manager of iGA Istanbul Airport, Ismail Hakki Polat also spoke on the 'Airport Planning and Master Plans' panel and discussed how the airport helped with the devastating earthquake that hit Turkiye and Syria in 2023.
Polat said: "Within four hours, with volunteers arriving, flights to the region began; and after 96 hours, our operations teams started repairing the runways in the disaster zone. We saw once again during the earthquake how important the efficiency of the infrastructure provided by airports is in terms of the benefits they provide to the country and region in which they are located."
Next year Bahrain
Looking ahead to 2024 the Kingdom of Bahrain will take over the baton of hosting Routes World from iGA Istanbul Airport in what organisers will hope is another record-breaking event.
The event will take place between the 6th to 8th of October 2024 and more information can be found here.