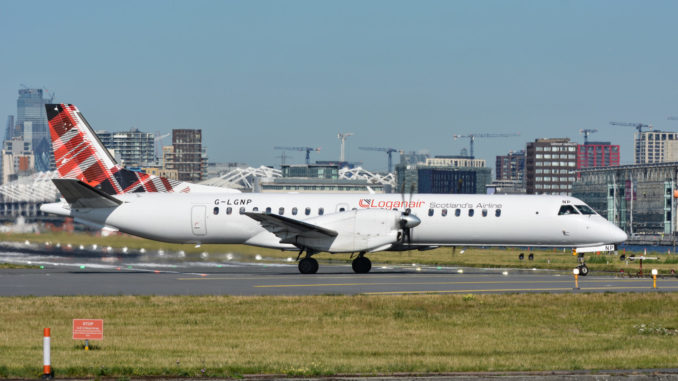 Loganair (LM/LOG) will move its Dundee to London service to London City Airport (LCY/EGLC) from March 2020.
The Public Service Obligation (PSO) route currently connects Dundee to the UK's capital via Stansted but the move to London City will put those flying on the route directly into the heart of London.
From the 29th March 2020, the two cities will be connected by twice-daily flights Monday to Saturday and a once-daily flight on Sundays.
Aviation Minister Paul Maynard said: "Supporting more flights between Scotland and England is vital in bringing businesses and local communities closer together across all of Britain. Flying into London City Airport will make journeys between the cities easier than ever before, giving passengers a better experience and helping British businesses to thrive."
In addition, Loganair will be restarting the Dundee to Belfast route which previously ended in 2012.
Flights to Northern Ireland from Dundee will operate up to six times per week (Monday – Friday & Sunday) from 2nd April 2020.
Loganair Chief Executive Officer Jonathan Hinkles said: "We are pleased to bring back a Dundee to Belfast service, for which we're sure there will be strong demand. There are currently over 2000 Northern Ireland students at Dundee University and strong golf ties with famous Open Championship courses at each end of the route in St Andrews and Royal Portrush.
"Today's announcement of an enhanced London service and a new Belfast link will provide a very significant boost for Dundee Airport, and we're delighted to be building on Loganair's long-standing presence at the airport with these exciting developments."
Flights can be booked at loganair.co.uk