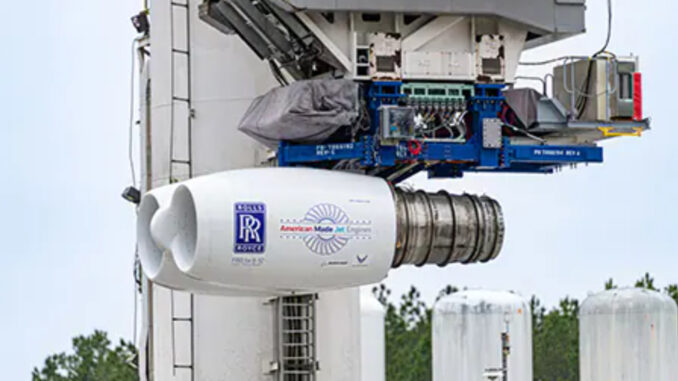 Aero-engine manufacturer Rolls-Royce has begun testing its F130 dual pod engines which will keep the USAF's B52 Stratofortresses flying for up to another 30 years.
The United States Air Force selected the Rolls-Royce F130 engine to replace the existing powerplants in the B-52 fleet, which will see Rolls-Royce deliver around 600 new engines.
The tests carried out by Rolls-Royce are the first time the engines have run together in the dual pod, something unique to the B52 which has two dual pods on each wing, a total of eight engines.
Candice Bineyard, Director, Programs – Defence, said: "We are excited to begin this milestone testing program, the first step for what will be decades of successful engine operation for the United States Air Force B-52 fleet. Rolls-Royce continues to work very closely with the Air Force and Boeing to ensure the engine testing and integration process run smoothly. This will result in higher fuel efficiency, reduced air refueling requirements, and significantly lower maintenance costs for the B-52 fleet. We look forward to sharing test results with the Air Force and Boeing as the test plan progresses at the NASA Stennis Space Center."
The F130 engines will be manufactured, assembled and tested at Rolls-Royce's US base in Indianapolis which is the company's largest production facility in the U.S.