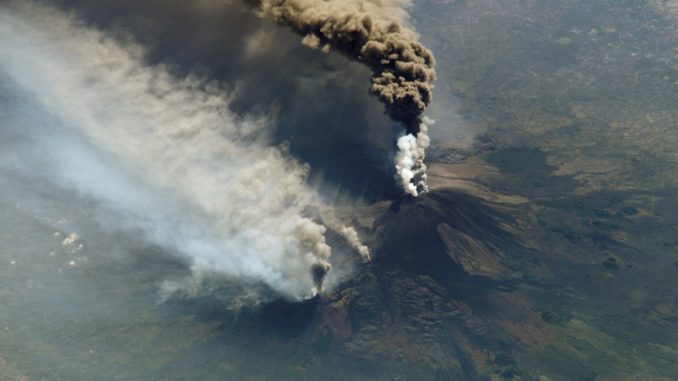 The Civil Aviation Authority (CAA) has recognised ground-breaking work to safely reduce the disruption volcanic ash can cause to aviation with a safety award.
Rolls-Royce Engineer, Rory Clarkson, who won the award has been a leading figure in the industry's efforts to safely reduce the disruption that volcanic ash can cause.
European airspace faced massive disruption in 2010 when Icelandic volcano, Eyjafjallajökull, erupted creating massive amounts of ash to be deposited in the sky.
One of the main reasons for the disruption was the lack of data on the level of volcanic ash that modern jet engines could safely fly in forcing a "better safe than sorry approach" grounding most flights.
Since then Mr Clarkson has been researching and developing a new set of higher levels for the UK manufacturer's engines that will influence how the world deals with volcanic ash in the future.
Meaning that, for the first time, the industry now has a set of data and a model to use during any ash event. This will ensure aircraft engines don't become damaged by volcanic ash while at the same time allowing airlines to fly as much as possible, safely reducing the disruption to passengers.
Dame Deirdre Hutton, Chair of the UK Civil Aviation Authority, said: "We are delighted to name Rory as the recipient of our Flight Safety Award 2018. He has made a major contribution to the industry's understanding of the volcanic ash risk, which will greatly enhance our collective ability to deal with any future ash cloud event.
"This is exactly the kind of thing we feel should be celebrated and encouraged and we look forward to recognising similar contributions in the years to come."
Presenting the award, Aviation Minister Baroness Sugg, said: "I am delighted to present Rory with the inaugural Civil Aviation Authority Flight Safety Award.
"We all remember the disruption caused by the volcanic ash cloud and Rory's work on the potential impact of volcanic ash on jet engines is an outstanding contribution to aviation safety, demonstrating the kind of innovative work that is vital to this field."
Simon Burr, Rolls-Royce, Director – Engineering & Technology, Civil Aerospace, said: "At Rolls-Royce, we pride ourselves on the expertise and dedication of our aerospace engineers. Rory has pioneered a technique which the aerospace industry has been waiting decades for and which will have a genuine positive day-to-day impact on passengers across the world. We congratulate Rory on this important achievement."