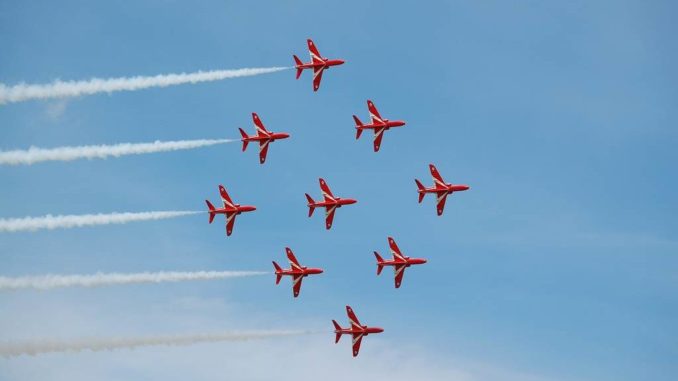 The Royal Air Force Aerobatic Team (RAFAT) 'The Red Arrows' are to fly alongside 3 other American display teams to fly over New York on Thursday 22nd August.
The nine iconic red BAe Hawk T1's will fly with the US Navy (USN) display team, the Blue Angels, FA/18 Hornets, The US Air Force's (USAF) Thunderbirds F16's and a pair of F35 Lightning II's of the F35 Demonstration Team.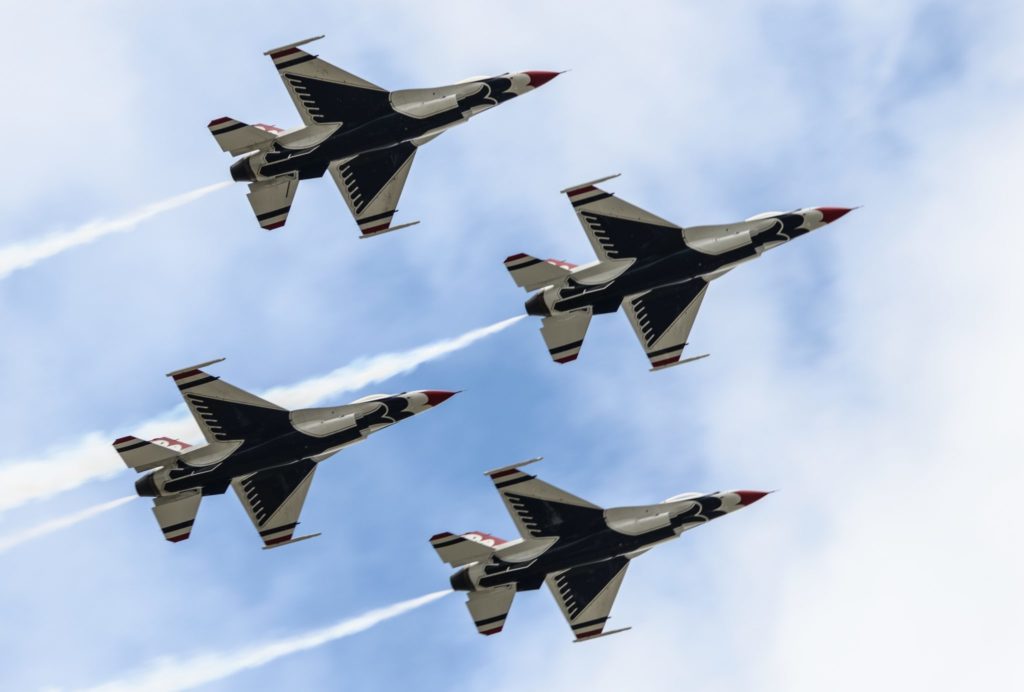 The processional flypast will pass over the Statue of Liberty at 9:30 am (local time) on Thursday 22nd August. They are expected to fly along the Hudson River before passing over the Liberty Island.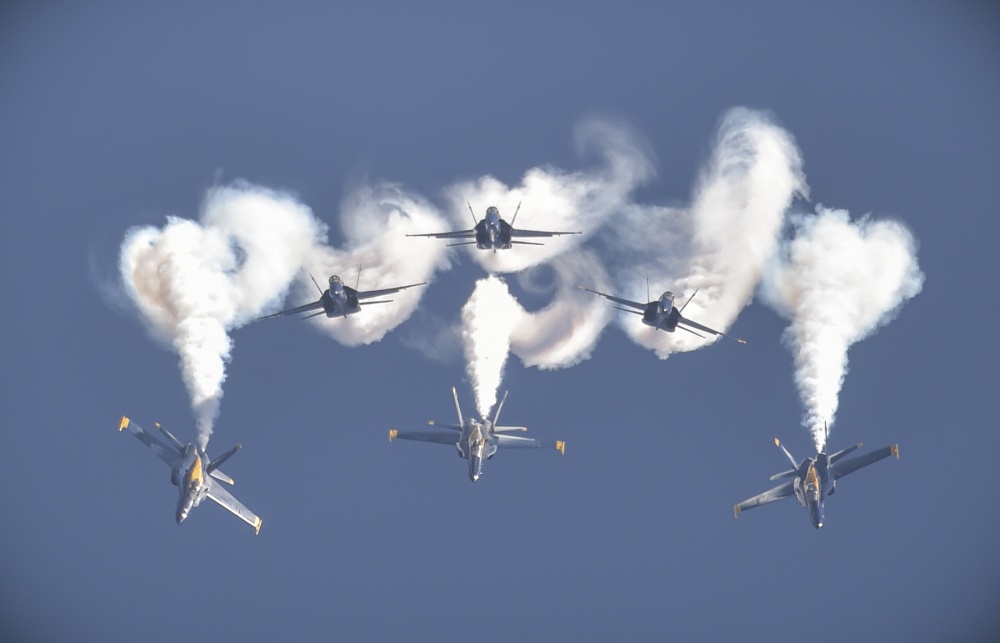 The Red Arrows will form part of the New York International Airshow which takes place this weekend along with the F35 Demonstration Team and the Blue Angels.
Watch The Red Arrows fly with a British Airways Boeing 747-400 at RIAT 19