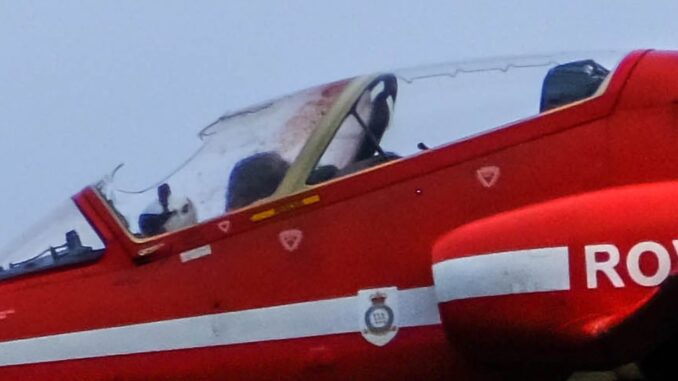 The Red Arrows display at the Rhyl airshow today was brought to an abrupt end when Red 6, Sqdn Ldr Gregor Oston, aircraft was hit by a bird.
Witnesses saw the Royal Air Force (RAF) BAe Hawk T1 suddenly break away from the display after it was hit in the canopy shattering it leaving Sqdn Ldr Gregor Oston unable to fully hear ATC so he was guided in by Flt Lt James Turner in Red 7, his synchro partner.
The Rhyl show announcer carried on his commentary saying: "From what I can hear it sounds as if a bird has impacted its canopy. This generally means that the bird has gone through the canopy and completely shattered it, which means that what he's actually hearing is the wind rushing through the canopy. The most important part is that it sounds like it didn't go down the engine."
@clark_aviation pic.twitter.com/9OtpACC5nP

— Tom Murphy (@TAMurp) August 29, 2022
No one was injured in the incident which was confirmed by the Red Arrows later in the day and the rest of the Rhyl Airshow went ahead without incident.