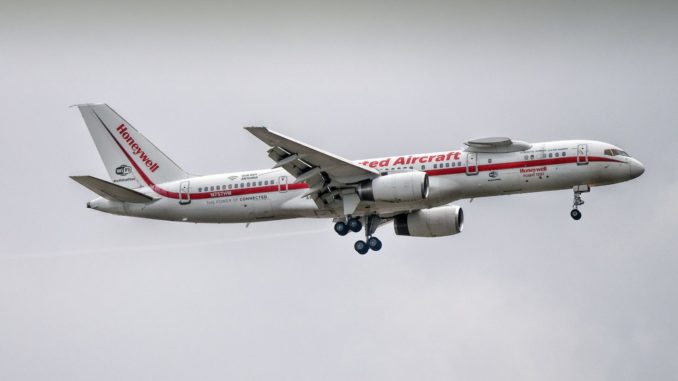 A rare visitor to the UK skies graced Cardiff Airport (CWL/EGFF) with its presence today as the Honeywell flying testbed arrived at the Welsh Airport.
Boeing 757-200 N757HW is used by Honeywell, amongst other things, to test Jet engines and can carry an engine on an external pod to test its performance under real conditions.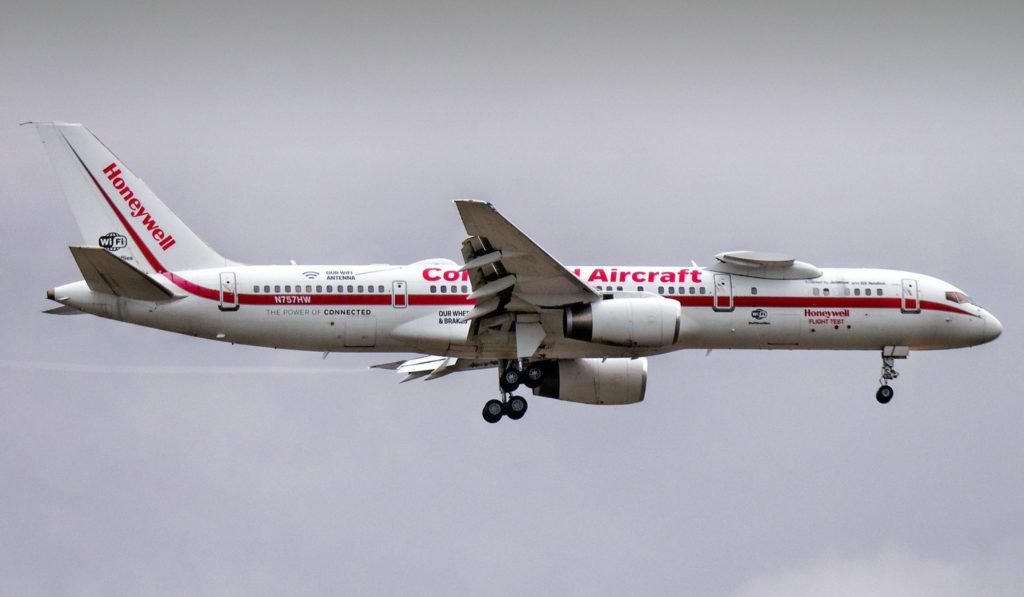 The aircraft first flew with Eastern Airways back in 1983 before joining UK airline, Airtours (later MyTravel) as G-JALC before joining Honeywell after its retirement from airline service.
Honeywell says its aircraft can take testing capabilities to new heights as it can fly anywhere, anytime to evaluate how aerospace products perform under actual flying conditions.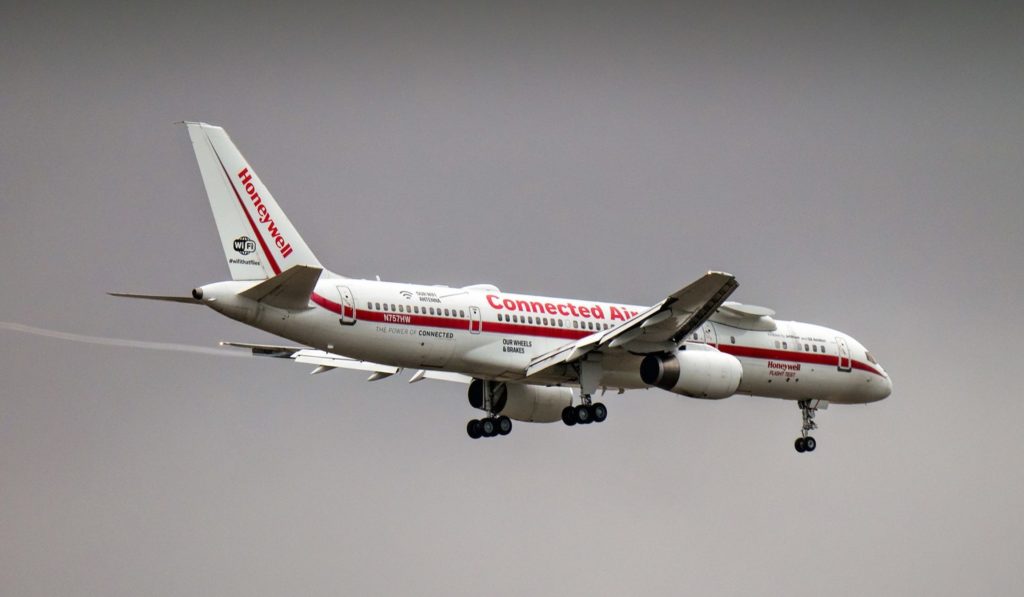 It is understood its visit to Cardiff is planned for a few days after its flight from Helsinki, Finland.